Netanyahu Apologizes To Turkey For 2010 Flotilla Incident
Blames it on "operational mistakes."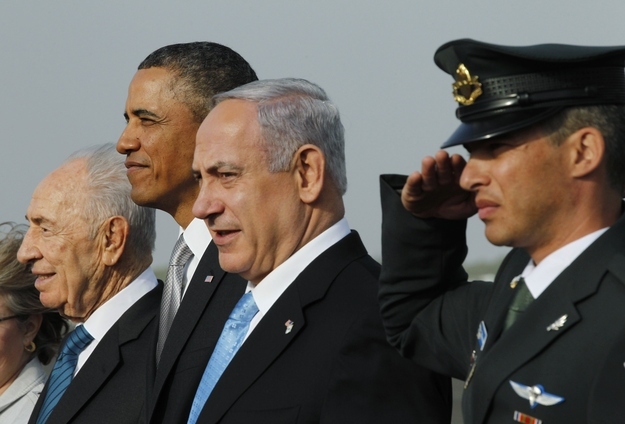 Israeli Prime Minister Benjamin Netanyahu apologized to Turkish Prime Minister Tayyip Erdogan on Friday for the Gaza flotilla raid in 2010 that killed eight Turkish citizens and one American national.
From the White House pool report:
Netanyahu apologized for the Mavi Mara flotilla incident and acknowledged "operational mistakes," said one official.

Erdogan accepted the apology, according to this official.

The other sao called this a "first step" toward normalization of relations between the two countries.

They said this had been the subject of talks between Obama and Netanyahu in Jerusalem this week.

The call took place in the trailer at the aiport just before Obama took off.

The leaders talked for about 30 minutes. At some point, Obama got on the phone.
This is the first time Netanyahu and Erdogan have spoken since the incident.