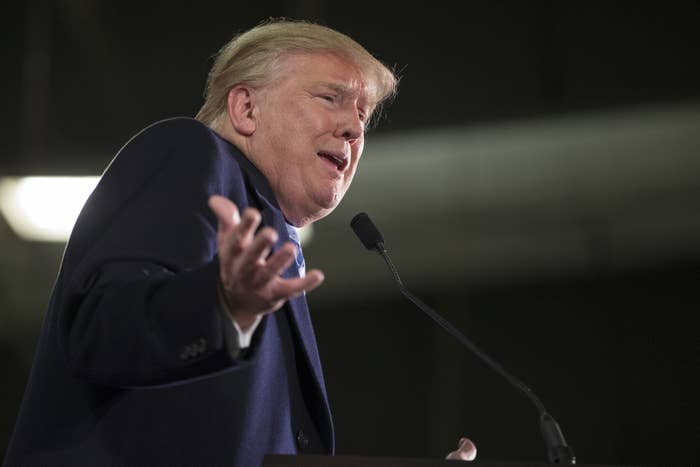 WASHINGTON — The publisher of the conservative National Review suggested on Thursday that the Republican National Committee is "depriving" its party by disinviting the magazine from hosting a debate because of an anti-Donald Trump symposium it published.
National Review publisher Jack Fowler told BuzzFeed News in an email Thursday night that he was not surprised that the RNC had rescinded its invitation to the magazine to co-host a GOP debate next month. "That said I would argue that the RNC should have waited for someone to complain, if someone was going to," Fowler said. "The presumption is that our moderator / participant would not have asked an intelligent / fair question."
"But maybe the RNC based the decision on something along the lines of — you guys just crossed a line (for a debate participant). I'd like to see their statement, if / when it comes out," Fowler said. "After all, it's their party and they can deprive [it] if they want to."

On Thursday, National Review published an "Against Trump" issue that features essays arguing against nominating Trump by a range of conservative thinkers, including radio host and blogger Erick Erickson, radio host Glenn Beck, writer John Podhoretz, and evangelical leader Russell Moore. The magazine also published its own editorial calling Trump a "menace to American conservatism."
Fowler published a post on Thursday after the manifesto came out announcing that the RNC had uninvited National Review from the debate it was supposed to co-host on February 25.
Reached on Thursday night, RNC spokesman Sean Spicer confirmed the rescinded invitation and said "A debate moderator can't have a predisposition."

Fowler told BuzzFeed News that the magazine had not yet had pushback from the Trump campaign itself, apart from several tweets by Trump on Thursday night. "The late, great, William F. Buckley would be ashamed of what had happened to his prize, the dying National Review!" Trump tweeted.
While there have been signs that parts of the Republican establishment may be reconciling to Trump, the "Against Trump" issue is a significant salvo against Trump from within the conservative intelligentsia.