Mixed Reviews From Both Parties For Obama's State Of The Union Foreign Policy
"They've got to do a much better job," Sen. Bob Casey says of the administration's Syria strategy. Reviews of the president's Iran comments had more of a partisan split.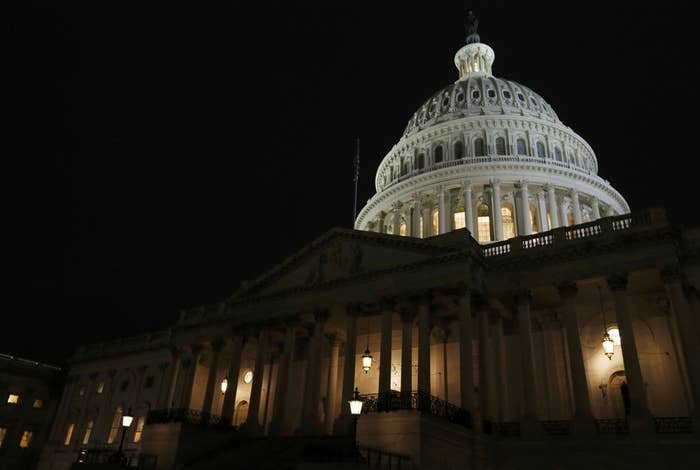 WASHINGTON — Lawmakers from both parties criticized President Obama's minimal comments on the violence in Syria in his State of the Union address, while reaction to the president's praise for the Iran interim nuclear deal fell more along party lines.
"The president really was disconnected from the serious dangers in the Mideast," said Sen. Lindsey Graham, calling the interim nuclear deal with Iran "terrible."
Graham said he was "shocked" that Obama didn't devote more of his speech to Syria, which he called a "contagion" that would destabilize the region.
Sen. Bob Casey, a Democrat, said, "I've been pretty blunt with regard to the administration in the respect that they need to very clearly spell out what our strategy is going to be going forward" in Syria.
"They've got to do a much better job, even if they have a strategy, that they can clearly articulate that they've got to be able to communicate that," Casey said.
Obama briefly mentioned the Syrian conflict in his speech, saying that the United States would continue to support the secular political opposition. He also included mention of Syria in discussing America's diplomatic successes. "American diplomacy, backed by the threat of force, is why Syria's chemical weapons are being eliminated," he said, "and we will continue to work with the international community to usher in the future the Syrian people deserve — a future free of dictatorship, terror and fear."
"I thought the way he defined who we're going to support in Syria was pretty vague," said Rep. Steve King, a Republican from Iowa.
"We're going to support the good guys that oppose the regime — I'm not sure there are good guys we can identify that we can support," King said.
More mixed was the reaction to the president's comments on Iran, presented as the centerpiece of the foreign policy section of the speech. "It is American diplomacy, backed by pressure, that has halted the progress of Iran's nuclear program — and rolled parts of that program back — for the very first time in a decade," Obama said. The president touted the interim nuclear deal as a marquee diplomatic success, again threatening to veto any new sanctions.
"That was pretty bad," said Rep. Dana Rohrabacher of Obama's comparison of the current diplomacy with Iran to John F. Kennedy and Ronald Reagan's negotiations with the former Soviet Union. "I don't think [Reagan] ever set up phony treaties like this one with Iran."
"In the Senate there is overwhelming bipartisan agreement that we need to pass a sanctions bill with teeth in it," Sen. Ted Cruz said. "For the president to stand up and say he will oppose a large bipartisan majority in both houses of Congress because he so wants to cut a deal that he's going to endanger U.S. national security, I think that was perhaps the most dangerous line of the speech for the security of our nation."
Sen. Mark Kirk, an author of the sanctions bill that is currently stalled in the Senate, put out a statement after the speech urging Senate action on the bill, which has 59 co-sponsors.
But Democrats — even more hawkish members who have supported increasing sanctions — were more forgiving of the president's Iran remarks.
Walking briskly through the Capitol's statuary hall, Sen. Chuck Schumer replied, "That's not news, we already knew that," when asked about Obama's most recent veto threat, and commended Obama for mentioning Israel as a Jewish state. Along with Sen. Bob Menendez, Schumer has led the Democratic charge for new sanctions.
"You want to be able to get them to pull back so the idea of the sanctions is to get them to negotiate — and now they say they want to negotiate," said Rep. Jerry Nadler. "Fine, and in doing so we've halted their progress, no more enrichment, etc. And if at the end of that time period, one of two things is going to happen: either you are going to get a satisfactory verifiable result in which case it did work, or you are not in which case you are going to double down on sanctions."
"But to say let's enact larger sanctions now, it's going to knock the negotiations for a loop," he said.
Debbie Wasserman Schultz, chair of the Democratic National Committee, declined to comment on any part of Obama's speech that had to do with Iran. Wasserman Schultz has been said to be quietly campaigning against sanctions legislation, though she has thus far avoided staking a public position.
"There's a consensus we would prefer to do it though diplomacy and get a result there," said Casey.
Meanwhile, the sanctions push in the Senate looks unlikely to come to a vote anytime soon. The House will soon look at a resolution delineating what an acceptable final deal would look like, said Rep. Eliot Engel.
"We've done our job," said Engel, referring to the overwhelming "yes" vote on the sanctions bill he and Rep. Ed Royce proposed last summer. "The Senate really hasn't done its job yet."
Jacob Fischler and Kate Nocera contributed reporting.