Mitt Romney's Doctor Is Obsessed With Him
Romney's doctor at Mass General writes glowingly of his "reserves of strength, energy and stamina."
Mitt Romney's doctor is one of his biggest fans. The campaign released his 2011 tax returns as well as doctor's letters for him and Paul Ryan today, and the letter for Romney, from Dr. Randall Gaz of Massachusetts General Hospital, ends on an unusually enthusiastic note: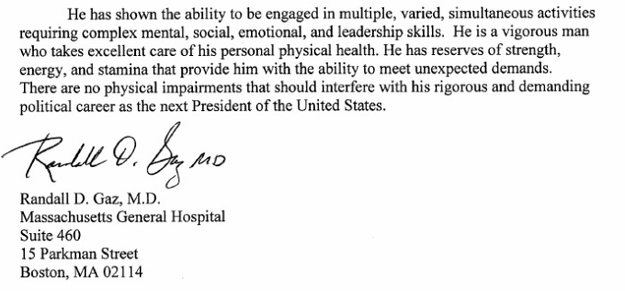 Dr. Gaz's lavish praise has inspired some parodies.