Mike DeWine On Romney Camp: I Don't Owe Them Anything
Explains why he didn't warn the Romney campaign of his flip to Santorum in an interview with BuzzFeed. Is "not bitter," he says.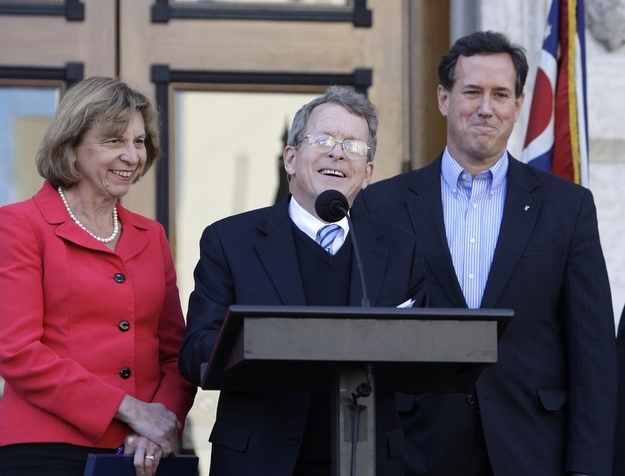 GEORGETOWN, Ohio -- Ohio Attorney General Mike DeWine says he didn't call the Romney campaign before endorsing Rick Santorum because "they haven't called me for months."
"I didn't think I owed them anything," DeWine told BuzzFeed tonight at a Lincoln Day Dinner event in Brown County that featured Santorum as a speaker. "They didn't have the courtesy to have the Governor even ever call me. Even after I endorsed him and called to say I was endorsing him."
"That's not bitter, that's not why I did this today," DeWine said. "I just went on with my business after that. But I don't think I owed them a call."
DeWine's flip to Santorum came as a complete surprise to the Romney campaign. A Republican strategist who spoke to a top Romney aide told BuzzFeed that even late this morning, the campaign wasn't aware of what DeWine had planned.
A spokesman for the Romney campaign didn't immediately respond to a request for comment.