Mike Bloomberg's Daughter Saves Lives Of Dozens Of Puppies, Pregnant Cat
Participated in an "all-day raid" at a puppy mill in North Carolina.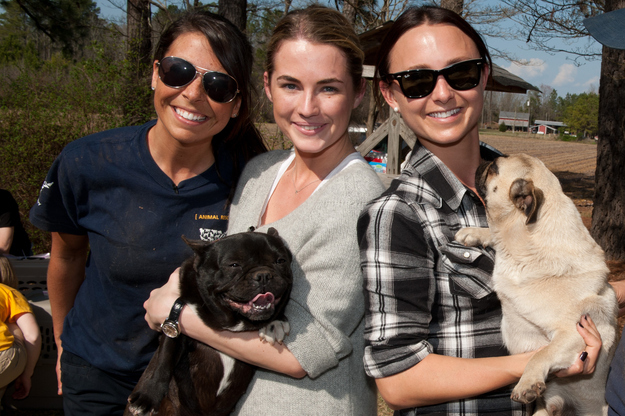 New York City Mayor Mike Bloomberg's daughter Georgina, 29, rescued 88 puppies and a pregnant cat from a puppy mill in North Carolina yesterday, City & State reports. The mission was part of a raid conducted by the Humane Society. Socialite and heiress Amanda Hearst was also on-scene.
The dogs were in bad shape, with some lying in their own feces and many experiencing ear and eye infections. Bloomberg and Hearst reportedly "spent the day working with veterinarians to examine, catalog and treat the array of French bulldogs, pugs, Pomeranians, Chihuahuas and terriers found in rural Jones County."
The local sheriff is quoted saying, of Bloomberg and Hearst, "Some people were concerned they might overshadow the gravity of the situation. But they were there working with the [Humane Society] all day long."
Bloomberg, who mainly writes children's books and rides horses, hosted a Humane Society fundraiser last year, while Hearst is the director of a charity named after her dog Finn that aims to help puppy mill dogs.