Michelle Malkin Endorses Santorum
Her one complaint is that he's not "as rock-solid on core economic issues as Ron Paul."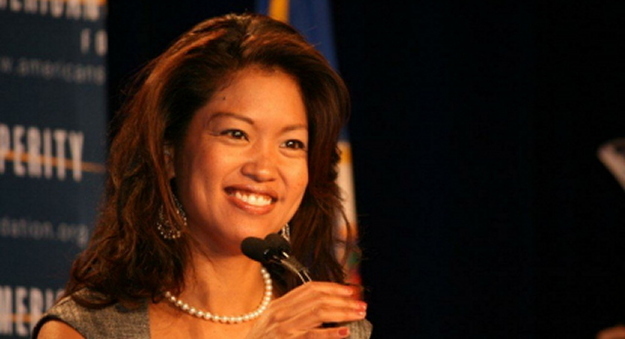 An 11th-hour endorsement for Rick Santorum: conservative blogger Michelle Malkin, who calls him the "most conservative candidate still standing."
Santorum is an eloquent spokesperson for the culture of life. He has been savaged and ridiculed by leftist elites for upholding traditional family values — not just in word, but in deed.
...
He rose above the fray by sticking to issues.
Most commendably, he refused to join Gingrich and Perry in indulging in the contemptible Occupier rhetoric against Romney. Character and honor matter. Santorum has it.
The Santorum campaign touted the endorsement in a press email today, calling Malkin a "prominent conservative opinion-maker."