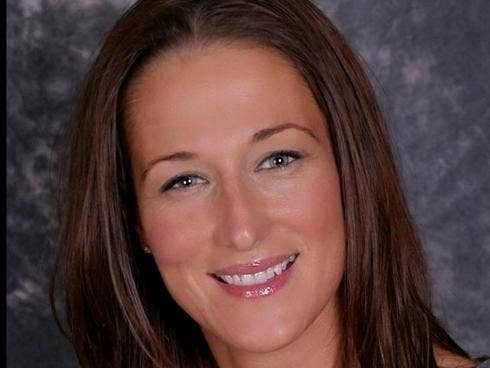 The most effective online warrior in the recent battles over contraception has been a 35-year-old Army officer in Fort Hood, Texas, whose tweets on March 2 helped galvanize women's outrage over the notion that using birth control would make someone a "slut."
Jessica Scott, a career soldier and company commander based in Fort Hood, Texas, had been folllowing the heated debate over contraception and religious liberty for a month, but Rush Limbaugh's description of a Georgetown University Law student and birth control advocate as a "slut" and "prostitute" pushed the second lieutenant over the line.
"The entire thing is absolutely appalling because her testimony wasn't even about sex," Second Lieutenant Scott told BuzzFeed in an email this weekend. "It was about a woman who'd lost an ovary because her insurance would not cover birth control pills she needed to control the ovarian cysts."
Scott, who has served in Iraq, wrote on Twitter that she "used birth control while deployed with my husband so I *wouldn't* get pregnant & sent home."
But it was her tweet with the hashtag #iamnotaslut that launched hundreds of tweets in an unusual, and visceral, national reaction against Limbaugh's words — hardly the reaction Scott expected:
"Who knew it was going to go viral, huh?" she said.
Scott, who has served in the army for 17 years, hadn't sought a role as an activist. Her sideline is actually in writing romance novels whose covers feature half-dressed, well-built male soldiers. But she hasn't shied away from it either.
"Birth control is a means to an end for me," Scott said. "I can control when/if I have children and therefore I get the chance to be a soldier, a writer, a teacher. I get to be any of the things I'm capable of being because I have control over when/if I have children."
She also addressed Limbaugh, who subsequently apologized for his comments, on her website:
By all means, call me a slut. Call me a whore who expects the government to pay for my birth control so that I can abdicate my responsibilities as a parent. Call me a feminazi for forsaking my duties as a mother and using birth control so that I did not get pregnant again and miss the deployment. Call me a slut for wanting something more for myself and my daughters than to be someone's breeder. By all means, call me a whore for wanting my daughters to be able to fulfill their potential by being able to decide when they want to start a family.
Scott, who has two children, said she met her husband, who's been deployed to Iraq four times and came home in December, while stationed in Germany. She now commands 130 troops.
She started blogging while serving in Iraq herself, and her romance novels focus on soldiers coming home from war. The "Coming Home" series, published by Random House Digital, launched last year with "Because of You" last year, and two other books in the trilogy are scheduled for release later this year.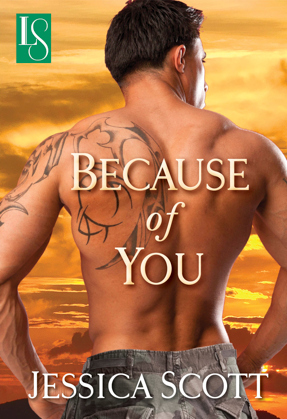 "I had a brigade commander tell me that everything is about relationships once and what's romance if not about relationships?" she said. "Because of You" is the story of Sergeant Shane Garrison, who meets a beautiful woman named Jen St. James the night before his deployment to Iraq and thinks he'll never see her again — "until a near-fatal attack lands him back at home and in her care," according to Scott's website.
Scott said she the contraception flap and the ensuing flame war over Limbaugh's comments as a battle over something larger than health care.
"It's incredibly frustrating to know that in 2012, we are still fighting over the basic right of women to be full members of society and not be valued solely for the fruit of their womb," she said.