Marine Corps: We Didn't Give Pamela Geller A Flag As A Gift
"The Marine Corps as a whole wouldn't do something like that," Flanagan says.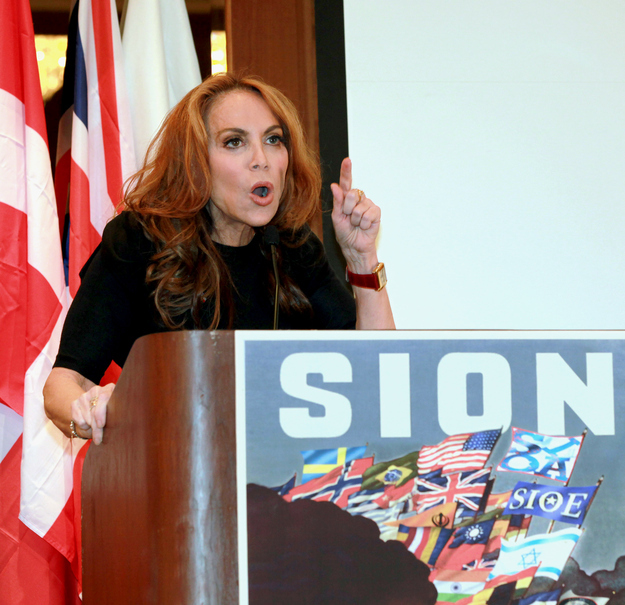 WASHINGTON — A Marine Corps spokesman said on Friday that the Marines had not officially given anti-Islam activist Pamela Geller a U.S. flag as a gift, contrary to a Long Island local news report.
"It's entirely plausible that a Marine gave her a flag, but it wouldn't be accurate to say that the Marine Corps gave her a flag," said Captain Eric Flanagan, a spokesman for the Marine Corps. "The Marine Corps as a whole wouldn't do something like that."
Great Neck, New York's Patch site, in a story about Geller's controversial upcoming appearance at the Great Neck synagogue, reported:
At the April 14 Great Neck event, Geller will be introduced by Greg Buckley, whose son, Lance Cpl. Greg Buckley, Jr., was one of three U.S. Marines killed in a "Green on Blue" insider attack on a military base in the Helmand province, Afghanistan, on Aug 10. Buckley Sr. is calling for swift justice for the murderers of his son and demanding prosecution on American soil as terrorists.

The Marine Corps presented Geller with the flag flown on September 11, 2011, over Camp Leatherneck, "amid the battlefields of Afghanistan during decisive operations against enemy forces in Helmand Province."
According to Flanagan, individual Marines can bring home flags from where they served.
"It would just be like if I were out there, I could have flown one and given it to you," Flanagan said.
Geller has made headlines for her anti-Islam ads in the New York City subway, which she followed up with an ad series about "Islamic apartheid" on Metro-North trains last month, as well as bus ads in Chicago.
Update: Geller has responded to this story on Twitter: (4/5/2013)