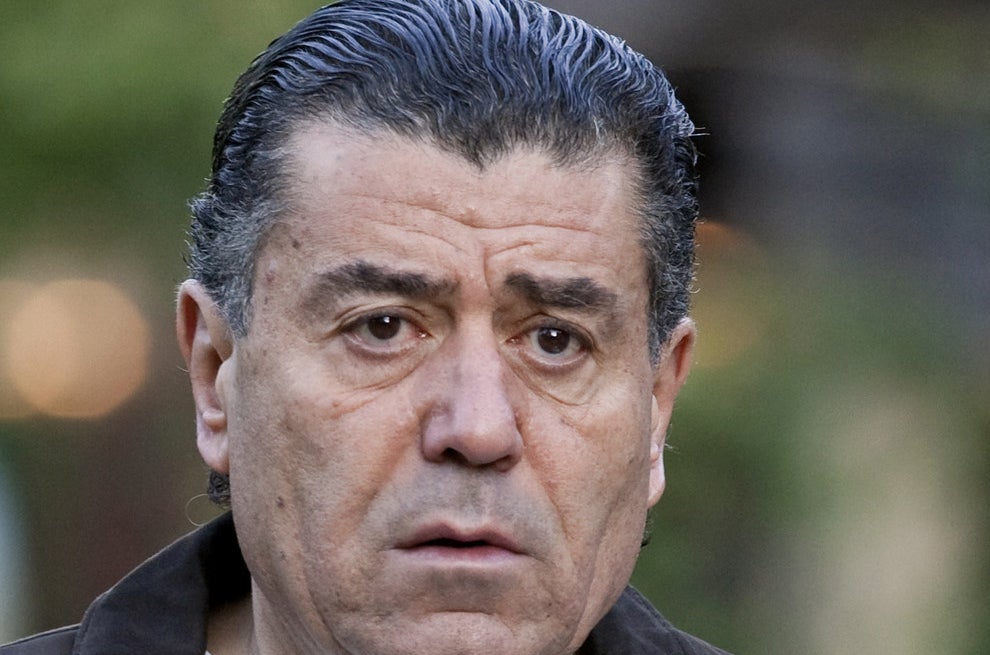 WASHINGTON — Major Democratic donor Haim Saban said on Sunday that if he were running Israel he would "bomb the living daylights" out of Iran if the current nuclear negotiations produce a bad deal for Israel.
Speaking at a conference of the Israeli American Council at the Washington Hilton opposite Republican casino magnate Sheldon Adelson, Saban said that if he were in the shoes of Israeli Prime Minister Benjamin Netanyahu in the event of a deal with Iran that he judged to be dangerous with Israel, "I would bomb the living daylights out of these sons of bitches."
Saban, a major Obama donor in 2012 and Hillary Clinton supporter in 2008, also expressed deep skepticism of Obama's policy towards Iran.
"At the moment we could have increased the sanctions, we decreased them, and that was a mistake in my view," he said.
He said that he hopes Sen. Lindsey Graham's proposed bill to vote yes or no on the potential Iran deal will pass, and that "We should have taken some steps to show that we, the United States, mean business." The military option, he said, needs to be "a real option and not lip service."
If he were Netanyahu in the event of a bad Iran deal, "First of all I'd come to the full realization we're screwed maybe."
Saban said he believes Obama will be a "foreign policy president" in the last two years of his time in office because the new Republican congress will make it hard for him to get things done domestically.
Adelson was one of the biggest donors to the Republican side during the midterm elections this year; it was reported that he was planning to spend up to $100 million during the cycle.
In a rare joint public appearance, Adelson and Saban discussed the peace process, the Iranian nuclear negotiations, the Boycott, Divestment Sanctions movement, and joked (or seemed to joke) about buying the New York Times together to produce more positive journalism about Israel. They are two of the most influential donors in American politics; Adelson is a major funder of Republican causes and candidates, and Saban, an Israeli-American, was once the top donor to the Democratic Party. Adelson and Saban are both backing the Israeli American Council, which hosted the event.
The two seemed to share a rapport and agreed on many issues, though Adelson presented a harder line on the peace process, saying that the "so-called Palestinians" are an "invented people" and that Israel should build a "big wall" to separate itself from them.
"It is not about granting a Palestinian state," Saban said, in defense of the two-state solution. "It's about securing the future of a democratic Israel."
"You are committing demographic suicide," Adelson argued. "Israel can no longer live if you say we want to live as a democracy."
They weighed in on the BDS movement, which says it wants to end the occupation by getting individuals and institutions to boycott Israeli goods and divest from Israeli companies. Saban said he is working with the Israeli foreign ministry to work on a plan to counter BDS, and Adelson said he's had conversations with the Israeli American Council about "forming a consortium of pro-Israel and pro-Jewish community organizations that can together man a battle group to fight against BDS."
They lamented what they view as an anti-Israel bias in the American media, and talked about how easy it would be to buy major newspapers together. Both already have influence with specific news organizations; Adelson owns the Israeli newspaper Israel Hayom, and Saban is chairman of Spanish-language television station Univision.
"I wish that Jeff Bezos didn't buy the Washington Post because it would have been nice for you and I to have bought it, Sheldon," Saban said. "Two hundred and fifty million? Bupkis! He stole it."
"Why don't you and I go after the New York Times?" Adelson said. "There's only one way to buy it. Money."