Lindsey Graham Wasn't Citing The Government's Secret Drone Kill Tally
He picked it up on cable news, his office says.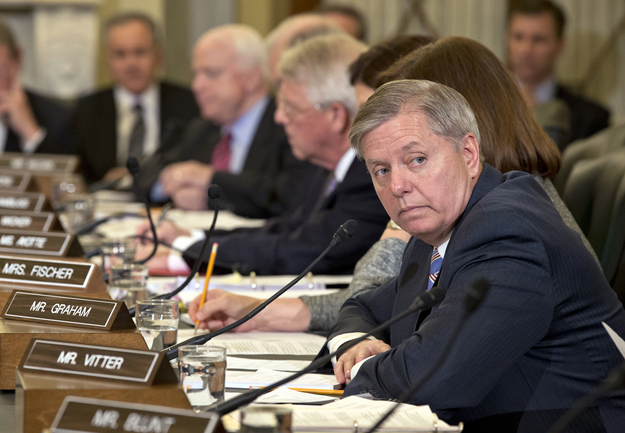 WASHINGTON — South Carolina Senator Lindsey Graham wasn't citing an official government number when he put the amount of U.S. drone kills at 4,700, according to a spokesman.
"It appears that number was cited on cable networks such as MSNBC earlier this month," said Graham's press secretary Kevin Bishop. He attached an MSNBC clip from early February in which the number is cited.
The estimate of 4,700 killed originates with the the London-based Bureau for Investigative Journalism, which keeps tallies of American drone strikes in Pakistan, Yemen and Somalia.
"He quoted the figure that has been publicly reported and disseminated on cable news," Bishop said.
There was some speculation that Graham, in an appearance in Easley, South Carolina on Tuesday, had inadvertently revealed a secret government tally of the number of people killed by U.S. drone strikes abroad. He would have been the first government official to publicly share the tally, if that had been the case.