Las Vegas Business Owner Claims To Fire Employees After Obama Win
Meanwhile, Westgate Resorts owner David Siegel gave his employees all a 5% raise.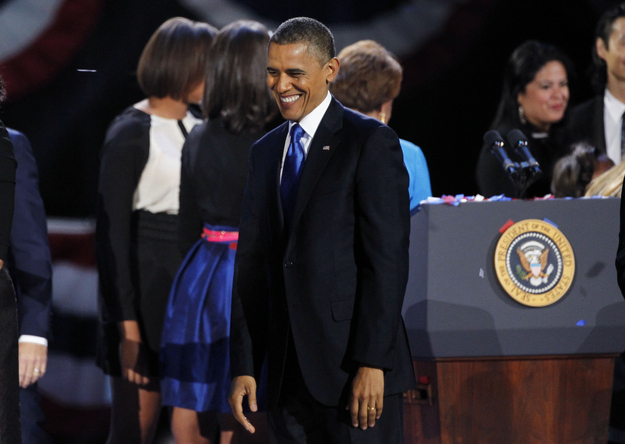 An anonymous business owner in Las Vegas called into a local radio show to report that as a result of Obama's victory, he has fired 22 of his 144 employees.
"David" told 100.5 KXNT, "I explained that I always put them first, and unfortunately I'm at a point where I'm being forced to have to worry about me and my family now and a business that I built from just me to 114 employees."
"I explained to them a month ago that if Obama gets in office that the regulations for Obamacare are gonna hurt our business, and I'm gonna have to make provisions to make sure I have enough money to cover the payroll taxes, the additional health care I'm gonna have to do, and I explained that to them and I said, you do what you feel like in your heart you need to do, but I'm just letting you know as a warning this is things I have to think of as a business owner," David said.
David noted that most of his employees were Hispanic, and wouldn't say what kind of company he owned.
Meanwhile, David Siegel, the Florida real estate and timeshare developer whose e-mail to his employees threatening to lay them off if Obama won was leaked last month, has not fired any employees. He has instead given them all a 5% raise, he told BusinessWeek.