Keith Olbermann Has A Photography Blog
It's photos of cityscapes.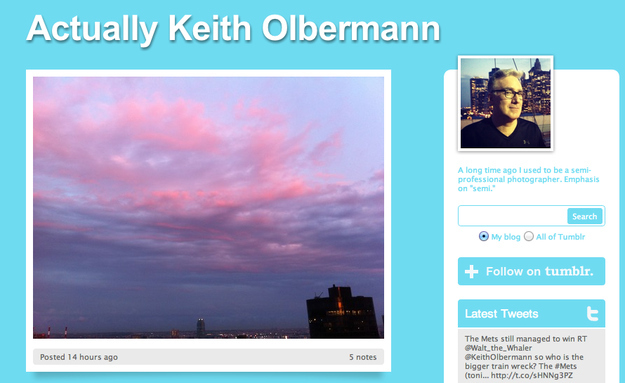 Former MSNBC and Current TV host Keith Olbermann has launched a Tumblr of his own photography.
To emphasize the authenticity of the blog, Olbermann called it "Actually Keith Olbermann." He tweeted about it last night:
"A long time ago I used to be a semi-professional photographer. Emphasis on 'semi,'" Olbermann writes in the blog's description.
Olbermann hasn't shied away from the public eye since leaving Current in a dramatic fashion and suing its founders; he has a baseball blog, tweets often, and is now showcasing his photography.