John Bolton Challenges Candidates On Foreign Policy In New Ad
The "Bolton Test" will run in four newspapers in early primary states.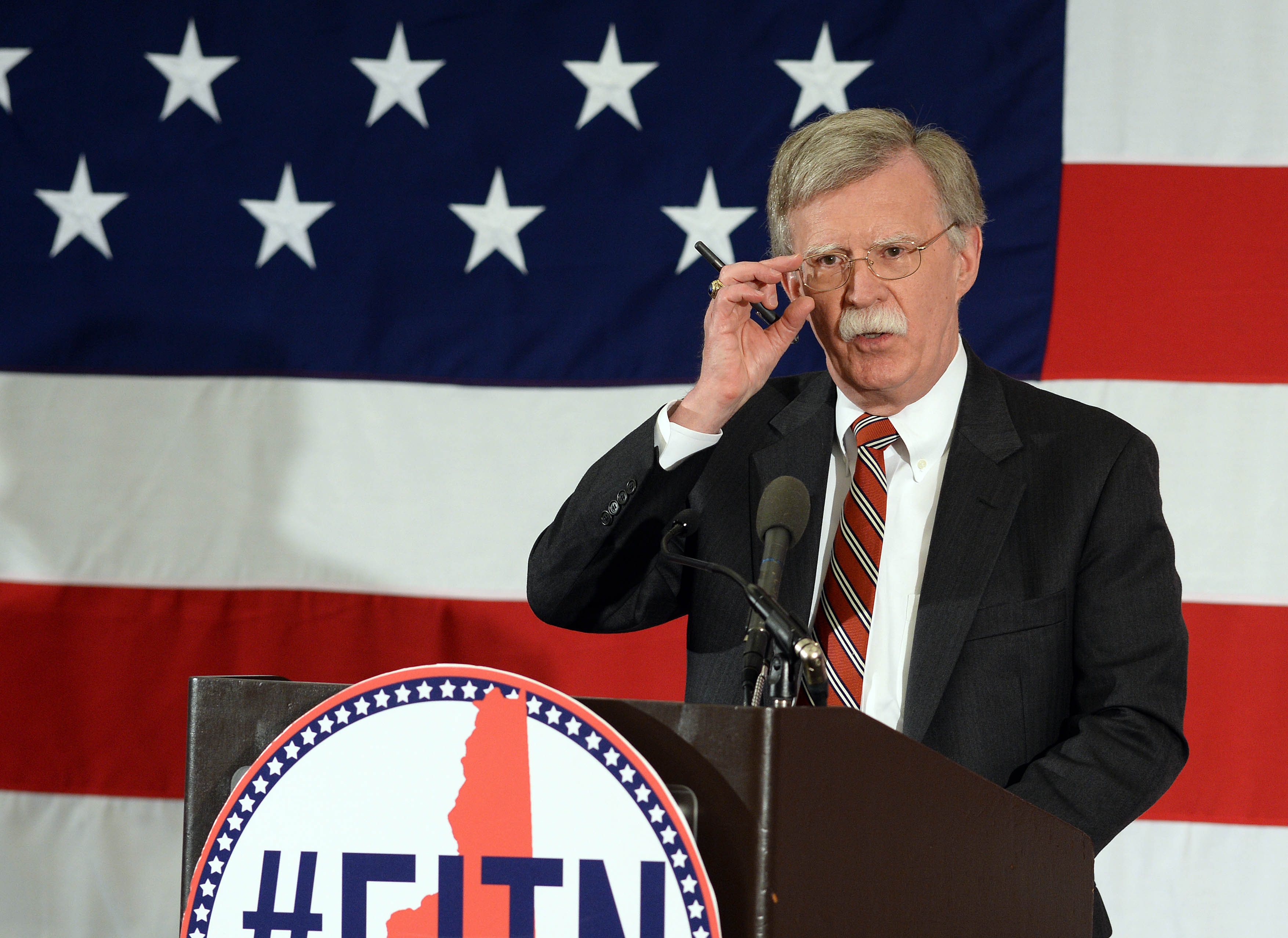 WASHINGTON — Former U.S. Ambassador to the U.N. John Bolton is making a foreign policy-focused newspaper ad buy in four early primary states, BuzzFeed News has learned.
Bolton's 501c4 nonprofit organization, the Foundation for American Security and Freedom, is placing the ad in the Des Moines Register, the Union Leader in New Hampshire, The State in South Carolina, and the Las Vegas Review Journal, at a cost of around $50,000. The ad proposes a "Bolton Test" of five questions voters should ask of the Republican primary candidates on foreign policy. There will also be a $15,000 online ad campaign.
Bolton, who publicly flirted with the idea of running himself before deciding not to, signaled months ago that he wished to play the role of a powerbroker on foreign policy issues in this election. However, though pundits predicted that foreign policy would be more of a factor in this race than in previous years, that hasn't entirely proven to be the case; most of the candidates have similarly hawkish views, and the one outlier, Rand Paul, has not been able to pull others in the field over to his point of view. Tuesday's debate in Milwaukee, where Paul and Marco Rubio sparred on military spending, was one of the first instances of substantive debate on national security issues between the candidates in some time.
"I've thought for quite some time that we need to have more of a national debate in the context of the presidential election in foreign and defense policy," Bolton said in an interview with BuzzFeed News. "Having watched the first four debates, I don't think yet there's been enough serious conversation about it."
Bolton's foundation (he also has a PAC) caused a stir in August for an anti-Rand Paul ad that showed a family at the dinner table right before a nuclear bomb goes off, then cut to a clip of Paul saying that Iran having one nuclear weapon wouldn't pose a threat to the United States.
On Thursday, Bolton declined to say how he thinks the candidates are stacking up on foreign policy so far, saying he doesn't want to be the "S&P rating service of the candidates," apart from reiterating his opposition to Paul. He declined to comment on Ben Carson's rambling answer on the Middle East that has garnered a lot of attention.
"There were a few good lines" in Tuesday's debate," Bolton said. "I don't care about good lines."
Bolton believes candidates need to develop an ingrained understanding of these issues instead of simply memorizing lines and regurgitating them.
"It's not enough for a candidate to give a good speech that his staff writes for him," Bolton said.
Bolton said he's been sought out by some of the candidates for foreign policy advice, but wouldn't say who. (Ted Cruz has sought Bolton's advice, and a top Bobby Jindal aide told BuzzFeed News last year that Bolton was advising the governor. Donald Trump has said he looks to Bolton for advice, though Bolton aide Garrett Marquis told BuzzFeed News in August, "I believe he referenced that he watches Bolton on TV and picks up his foreign policy views as such. The Ambassador doesn't comment on conversations he has had with candidates, or if he has had them. He lets the candidates share.")
The group is soliciting voter questions on their website, and the ad will appear on Sunday. It was provided in advance to BuzzFeed News: