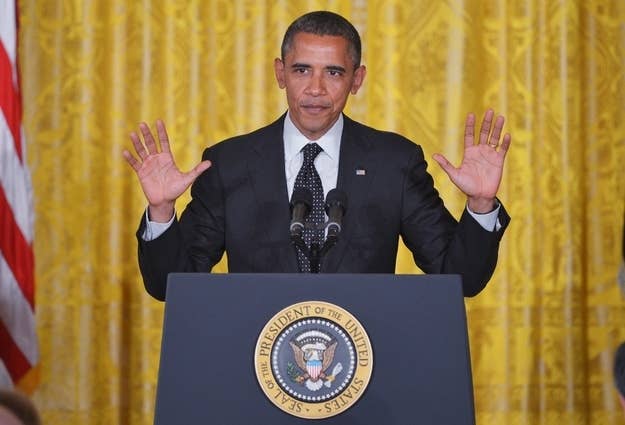 Leading Jewish community figures say they don't think Poland's reaction to President Obama's "Polish death camps" gaffe was overblown, despite the country's history of at times violent anti-Semitism.
"I take for granted that President Obama intended no slur when he referred to the 'Polish death camps,' but people in Poland are very sensitive on this point and insist that the camps not be described in those terms," said Alvin Rosenfeld, the director of the Institute for the Study of Contemporary Antisemitism at Indiana University. "Many Poles were incarcerated and perished in these camps, as were a great many Jews and others."
"So, for understandable reasons, Poles today do not want their country to be thought of as being in any way responsible for the sufferings and murders that took place in the camps," Rosenfeld said.
Elliott Abrams, a policy analyst and former Bush official, called the Polish response "appropriate."
"The Poles have a great deal of anti-Semitism in their history to be ashamed of, and they have a great deal to be proud of in their resistance to the Nazis and to the Soviets," Abrams said. "The one thing they have a right to expect from us is fairness and accuracy. The President's comment suggests that he actually believes those camps were built and operated by Poles, which is obviously a tremendous insult to Poles."
And the Anti-Defamation League released a statement commending the President for apologizing to the Poles and saying "the Administration should turn this mistake into a teachable moment for American public and explain more fully why the expression 'Polish death camps' offends our strong ally, Poland, and distorts the history of the Holocaust."
Polish complicity in the Holocaust became the subject of heated international debate with the 2002 publication of Neighbors, Jan Gross's study of the murder of Jews in the village of Jedwabne, which provoked Polish defensiveness, but also a round of introspection and official apologies from Polish leaders. But Poles have long insisted that the death camps on their soil — where the bulk of the Nazi murders were conducted — not be attributed to them.
And while most Jewish leaders sided with Poland in the recent controversy, some saw the Polish reaction, which has included statements from the Polish president and prime minister, as over-the-top.
"Methinks the Poles doth protest too much about this 'controversy,'" said William Daroff, Vice President for Public Policy of the Jewish Federations of North America. "Hiding behind the crimes of the Nazis does not lessen the fact that Polish anti-Semitism has hundreds of years of murderous history. Pogroms occurred before the Nazis occupied Poland, and they occurred after the Nazis were defeated."