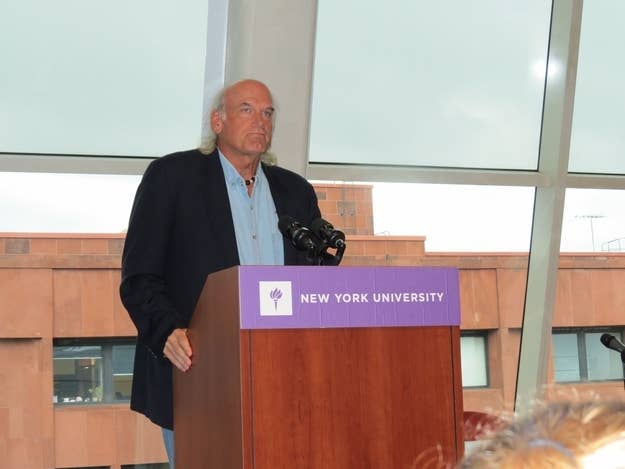 Former Minnesota Governor and professional wrestler Jesse Ventura floated the idea of running for President in 2016 at an event for the New York University College Libertarians.
His potential running mate? Radio host Howard Stern.
"If I see light on the horizon with Gary Johnson you might see Jesse Ventura in 2016," Ventura said. He wore a button down and blazer, instead of the Jimi Hendrix t-shirt he wore on "Piers Morgan Tonight" last night.
Ventura said that Johnson would have to "pave the way" for a possible run.
"Who knows, in 2016 it could be Ventura and Stern," Ventura said.
Ventura clarified to reporters afterward that the Stern in question is radio host Howard Stern. Ventura went on his show this morning.
"Of course, " Ventura said.
The event, organized by former New Mexico Governor Gary Johnson's team, attracted about 150 students to the tenth floor of NYU's Kimmel building. Johnson spoke at the end of the program, wearing a peace sign t-shirt, preceded by Fox News' Judge Andrew Napolitano.
Johnson gave his usual stump speech and added that the campaign expects to be on the ballot in all 50 states.
The event also featured former gubernatorial candidate Kristin Davis, who announced that she will run for New York City Mayor on the Libertarian ticket in 2013.
"It is no secret that I will run for mayor next year as a Libertarian," Davis said.
"Sadly, New York City politicians are a bunch of whores — and who better than me to control them?" she said.