Is Rick Santorum The Hardest-Working Republican Candidate?
One reason for his success: he's out-politicking the other candidates. "He's the hardest-working candidate I've ever worked for," says Biundo.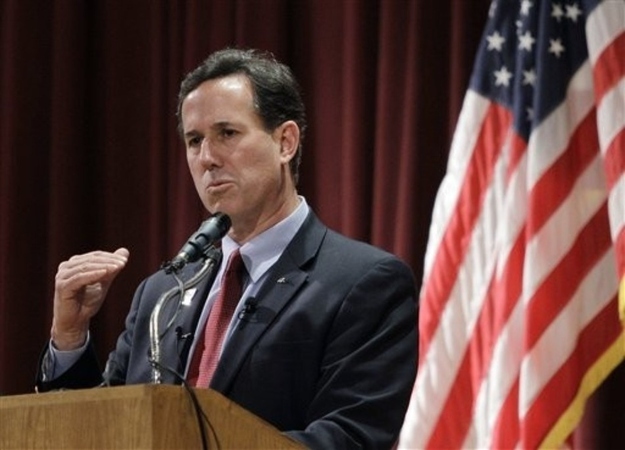 Robert Stacy McCain in the American Spectator today:
Rick Santorum held 15 events last week, and that may ultimately explain why Santorum continues his otherwise inexplicable surge in the Republican presidential race: He is simply out-working his opponents.
Ever since Iowa, where he famously visited all 99 counties before surging to an upset win over Romney in the final week before the Jan. 3 caucuses, Santorum has consistently appeared at more public events than either of his chief GOP rivals.
This is a narrative that the Santorum campaign itself perpetuates, starting with the oft-repeated story of his visiting every county in Iowa before the caucus.
Campaign manager Mike Biundo told BuzzFeed in Ohio last weekend that "It's easy to do what we do when you have a guy that's willing to work as hard as Rick. He's the hardest-working candidate I've ever worked for."
Of course, you have to work hard when you have no money. The campaign only raised about $2 million in all of 2011, though the cash is flowing in more and more as the Santomentum continues.