Iran Criticizes French Magazine For Drawing Mohammed (Again)
Charlie Hebdo, which was firebombed in 2011 for depicting the Prophet Mohammed on its cover, comes out with a whole Mohammed booklet.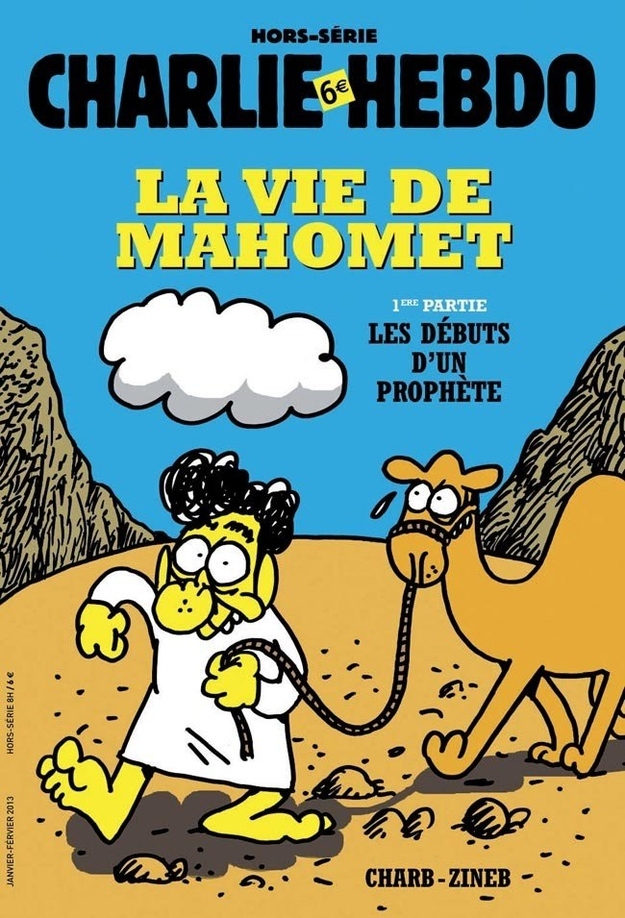 French satirical weekly Charlie Hebdo's "Life of Mohammed" special edition has caught the notice of the Iranian Foreign Ministry, which condemned it on Tuesday as a Zionist plot.
"Countering the wave of Islamic Awakening and overshadowing the crimes committed by the Zionist regime [of Israel] against the oppressed people of Palestine are among the main goals behind such insulting moves by Zionist lobbies," the ministry's spokesman is quoted as saying on Iranian state television's website.
The magazine's office was firebombed in 2011 after it published an issue "guest-edited" by the Prophet Mohammed and featuring a large cartoon of the Prophet with the caption, "100 lashes if you don't die of laughter." It previously caused controversy when it republished the 2006 Danish cartoons of Mohammed that ignited protests around the world. As recently as September, Charlie Hebdo depicted Mohammed naked in an issue that came out around the time of a controversial anti-Muslim film.
The magazine's editor, Stephane Charbonnier (who publishes his work as "Charb") defended the work, telling AFP, "I don't think higher Muslim minds could find anything inappropriate" and that it had been made with the help of a Franco-Tunisian sociologist.