In Fargo, Nobody Cares About The Upcoming Primary
This isn't Iowa. Voters here don't know much about the upcoming North Dakota caucus, and don't really care.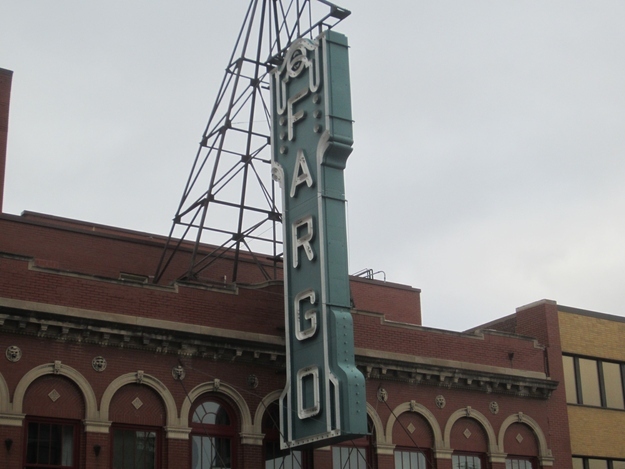 FARGO, N.D. -- Rick Santorum, surging in the polls, is visiting this North Dakota city tonight for a rally to win over voters before the March 6 caucus.
Santorum's challenge, and his opportunity: Unaccustomed to playing a role in presidential politics, voters here aren't paying much attention to his visit, or to the coming caucuses. This means Santorum has a chance to reach a core of motivated conservatives — if he can find them.
"We're kind of laid back," Fargo mayor Dennis Walaker, who is not a member of either major party, told BuzzFeed. "We're not New Hampshire or Iowa, we're not even Minnesota."
His town is free of campaign signs and the general reaction to the upcoming primary is a shrug; we're no longer in the early primary states where everyone on the street has an opinion.
"Primaries don't matter," said Larry Jacobson, a chef at the Pickled Parrot Bar and Grill. "I don't vote till it gets to the big election, the later one."
Jacobson doesn't know who he'd vote for, but knows he wouldn't vote for Obama in the general election.
"If it's Romney, I'll vote Romney. But if it's Santorum I'd vote for him too."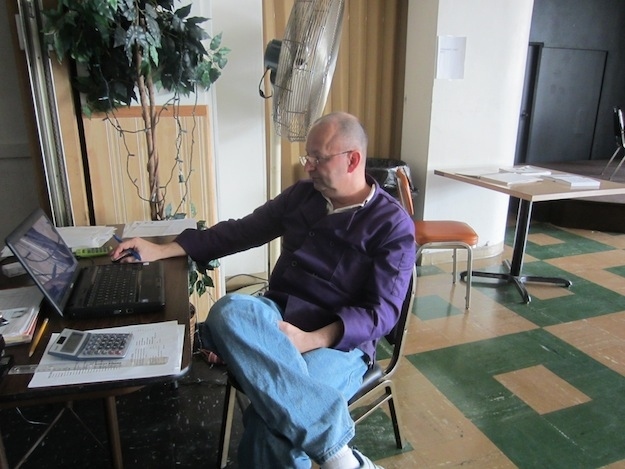 A young man in a Yankees sweatshirt (reason: "I don't know. We don't have a team here") smoked a cigarette outside a hair salon. He didn't give his name but told BuzzFeed that he wasn't aware of Santorum's visit, or really the upcoming caucus.
"I haven't been paying attention," he said. "I don't know if I'll vote."
Two ladies leaving lunch didn't care to stop and chat about the primary; a worker for a non-profit in town didn't want to talk politics.
For Marta Munoz, who regularly protests outside a government building in Fargo to get her son out of jail on a drug charge, the election doesn't matter in general. "Things are only going to get worse," she said. "They're not going to get better."
"Do you read the Bible?" Munoz asked. "You should be reading the Bible."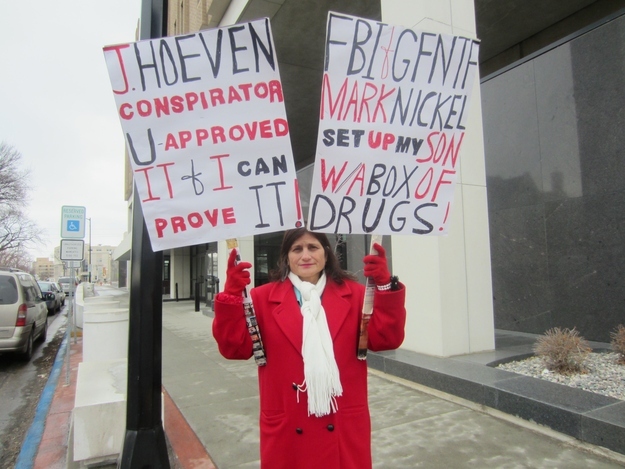 In the local press, the focus is on anything but Santorum's campaign stop: Fargo's newspaper, The Forum, is leading with "Fargo retirement home hosts 'Not So Newlywed Game'" today on its website. An item on Santorum's visit to an oil plant in Tioga, North Dakota is under that, but no mention of tonight's rally in Fargo.
Which is curious, because "this is our first Presidential campaign stop in 2012," explained Matt Becker, North Dakota Republican Party spokesman. "We think Santorum's 'breaking the ice' will make North Dakota more competitive to the other candidates and propel them to visit."
But for the other campaigns, North Dakota hasn't been a priority. Then again, the campaigns aren't a priority for North Dakota.
"Our votes don't mean a lot," Mayor Walaker said.