I Got Stood Up By Ecuador
Why doesn't Ecuador want to talk to BuzzFeed?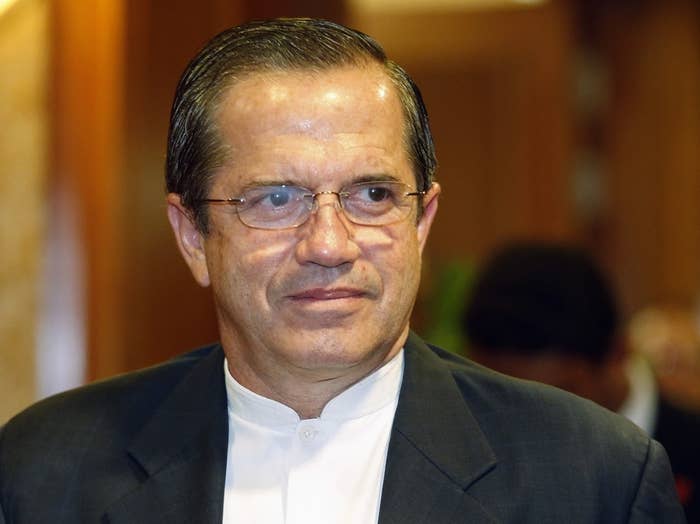 UNITED NATIONS — Ecuador's top diplomat stood me up today.
I had asked for an interview with Ecuadorian President Rafael Correa back in August. Last week, Ecuador's mission to the United Nations confirmed: I had 30 minutes with the top official the country sent to the U.N. General Assembly, Foreign Minister Ricardo Patino, slated for this afternoon. Yesterday, I got a phone call again confirming the plans.
But today, something changed. In the morning Ecuador's mission sent me an email demanding more details about BuzzFeed, including a description of our "editorial line." Strange, I thought, but OK.
Shortly after that, this arrived in my inbox from the Ecuadorian Mission's Agustin Fornell:
Dear Rosie,

Regarding the interview today, I would like to tell you that we need to cancel the interview because last minutes changes in the Agenda of the Minsiter of Foreig Affairs [sic].

Thanks for your understanding
I haven't been able to get the mission to say why they bailed on me, but I suspect the reason they did is the same reason I wanted the interview in the first place: a series of stories I wrote over the summer exposing Ecuador's forays into domestic surveillance and their attempts to silence BuzzFeed's reporting through copyright complaints, just as the country — which has been harboring WikiLeaks founder Julian Assange at its embassy in London for over a year — was offering National Security Agency leaker Edward Snowden asylum.
The stories received a lot of attention in Ecuador, generating responses from top officials and garnering a tweet from President Correa accusing the media of lying about his country's spying. That's when the copyright complaints started rolling in from a mysterious Spanish law firm with connections to Ecuador. They got the leaked documents from SENAIN, Ecuador's intelligence agency, pulled from Scribd and other uploading services before we managed to get the companies to reinstate them.
I looked forward to the sit-down with Patino as a culmination of that incident, and also because there is a lot to discuss: In recent months, his country has punched above its weight in terms of creating international headlines. Ecuador gave Snowden a travel document that helped him travel out of Hong Kong before getting cold feet and not granting him asylum after all. They've been housing the controversial Assange, and amid all this have attracted global attention for a sustained crackdown on freedom of the press, including seeking to criminalize the publication of classified documents after BuzzFeed published the SENAIN files.
But I guess they were too busy to get into all that. Not too busy for Democracy Now!, however.
The Ecuadorian Mission to the U.N. has not responded to my repeated questions about why the interview had to be canceled.