Highly-Educated Rick Santorum Comes Out Against College
Universities hotbeds of left-wing "indoctrination," says the holder of three degrees.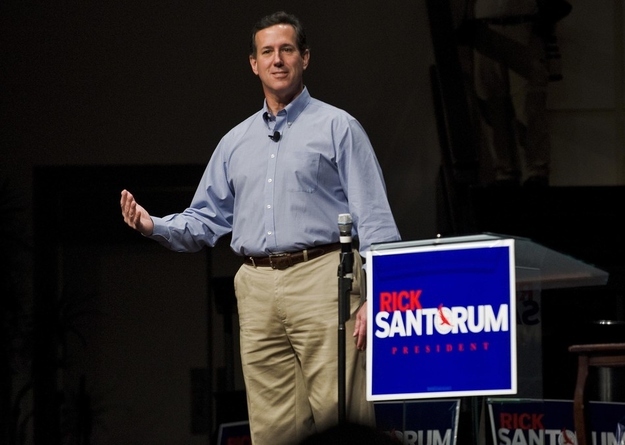 Today in Florida:
It's no wonder President Obama wants every kid to go to college.The indoctrination that occurs in American universities is one of the keys to the left holding and maintaining power in America. And it is indoctrination. If it was the other way around, the ACLU would be out there making sure that there wasn't one penny of government dollars going to colleges and universities, right?
Santorum holds a BA from Penn State, an MBA from the University of Pittsburgh, and a JD from the Dickinson School of Law. His eldest daughter Elizabeth is currently in college at the University of Dallas.