Herman Cain Jumps Shark, Endorses The American People For President
In a surprise move, the former candidate did not endorse the number 9. See #bettercainendorsements on Twitter.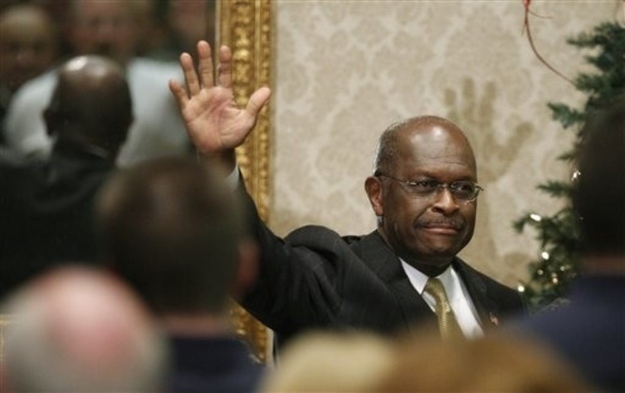 CHARLESTON, S.C. -- Pizza magnate and former Republican presidential candidate Herman Cain announced his long-awaited endorsement at the Southern Republican Leadership Conference in Charleston this afternoon.
"The unconventional candidate is making an unconventional endorsement," Cain told the crowd. "It's not a candidate seeking the nomination."
"My unconventional endorsement is...the people," Cain announced.
Responding to BuzzFeed's question at a press conference after the announcement, Cain said he wasn't concerned about people thinking the endorsement was a stunt or joke.
"The media might think that," Cain said. "That's why I warned you, the media's not gonna like it because it's not traditional. The American people will like it because it is to inspire them. I'm here to inspire the American people to believe that they can impact this outcome."
Cain told reporters the reason he chose Charleston today as the time and place for his announcement.
"I was available," he said.
Cain is set to appear at a rally with Stephen Colbert tomorrow in Charleston. The comedian recently endorsed Cain for president.