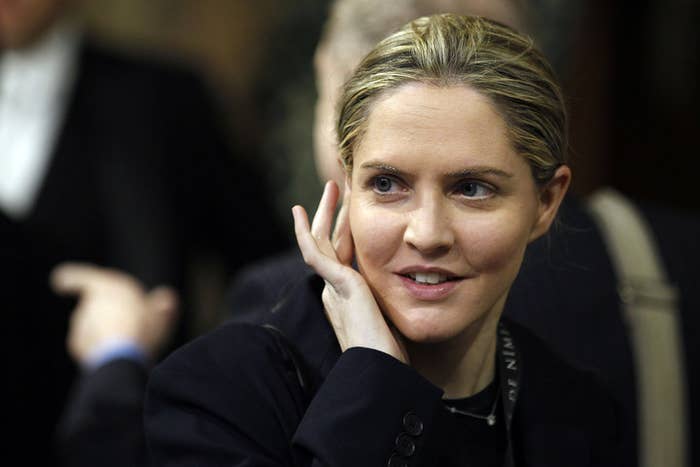 Rupert Murdoch's News Corp is backing a new digital entrant into the center-right media, a website created by former Tory MP Louise Mensch, a company spokesman confirmed to BuzzFeed News.

The site will be called Heat Street, and will be led by Mensch and by Noah Kotch, a former network producer who helped launch Vocativ.
News Corp. spokesman Jim Kennedy said Heat Street will, "in a spirit of free speech and no 'safe spaces,' cover a variety of topics from a diversity of viewpoints."
The Guardian reported in January that Mensch was on the News Corp payroll working on "digital projects in the creative/strategic arena."

The libertarian-leaning Mensch served as a member of parliament in the U.K.'s Conservative Party for two years before resigning to move to New York. She had a colorful tenure in British politics, contributing vocally to the Twitter conversation and founding, while in parliament, a site called Menshn, which attempted during its brief run to serve as an alternative to Twitter.
Mensch was also among the MPs who questioned Rupert and James Murdoch during parliamentary hearings on the phone hacking scandal in 2011. Mensch asked Rupert Murdoch whether he had considered resigning as a result of the scandal.
Mensch now lives in New York with her husband, Peter Mensch, who manages Metallica. She has retained a high profile on Twitter since leaving Britain and losing a column in The Sun, and has campaigned on issues such as the resignation of British scientist Tim Hunt, whom she defended after he was criticized for remarks about women and science. Staunchly anti-abortion, she backs Republicans in the U.S.
Mensch did not immediately respond to a request for comment.