Grover Norquist Portrayed As The Wizard Of Oz
The creepiest painting you'll see today.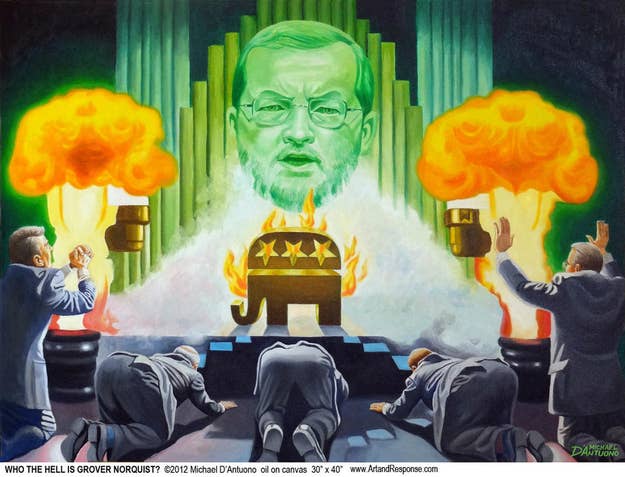 Artist Michael D'Antuono has painted anti-taxi activist Grover Norquist as a Wizard of Oz-like disembodied head with Republican politicians bowing before him as an elephant burns, to symbolize Norquist's powerful position in the Republican party.
"He is the lobbyist whose Svengali-like control over the GOP has forbidden them to end the Bush tax cuts for the rich, creating unpresedented gridlock and putting them in a very 'uncompromising position' negotiating the fiscal cliff," reads the description of the painting on D'Antuono's website. D'Antuono previously stirred some light controversy in 2009 with a painting of President Obama wearing a crown of thorns.