GOP: Artur Davis Is Welcome
The former Democratic congressman will be welcomed if he runs as a Republican for Congress.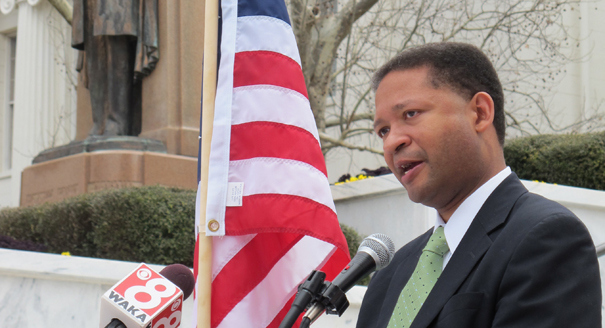 A spokesman for the Republican National Committee said that Artur Davis, the former Democratic congressman from Alabama, would be "welcome" if he decides to run for Congress again as a Republican.
"He's welcome in Alexandria," said RNC communications director Sean Spicer.
Davis is considering switching to the GOP and running for Congress in 2014 in Virginia, or for the Virginia legislature in 2013 or 2015, sources said yesterday. He would be running for Democrat Gerry Connolly's seat in the 11th District around Fairfax.
Reached by Slate's Dave Weigel yesterday, Davis didn't deny that he was contemplating a Republican House bid, saying "While people who believe in me regularly encourage me to get back in the fray, I am nowhere near a decision to do that."