1.
He collaborates on projects with the daughter of Uzbekistan's dictator.
2.
He's gone to Chechnya to publicly support the Chechen president.
He's a big fan of the Chechen president, Ramzan Kadyrov, who's been accused of numerous human rights abuses. He attended Chechnya's annual celebration in Grozny in October and yelled "Glory to Kadyrov!" in Russian. Even before Putin officially granted him citizenship, there was speculation that Depardieu might settle down in Chechnya.
3.
He bonded with Fidel Castro over pâté.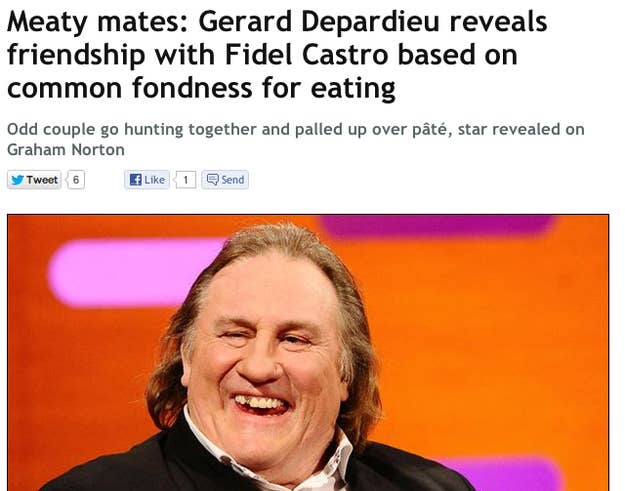 4.
Vladimir Putin personally decreed his Russian citizenship.