Gay Republicans Attack Obama For Announcing Same-Sex Marriage Support
"Cold comfort," say two leading gay Republican groups. Their position looks increasingly precarious.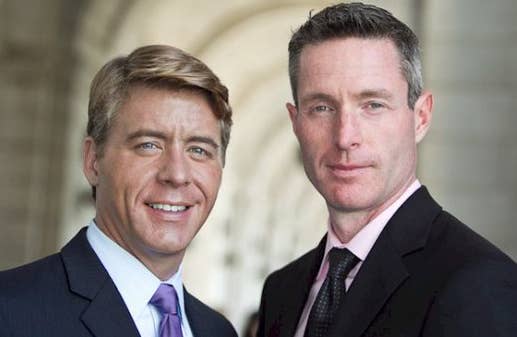 Two prominent gay Republican groups blasted President Obama for announcing his support of gay marriage today, criticizing him for the news' proximity to the passing of a gay marriage ban in North Carolina.
"That the president has chosen today, when LGBT Americans are mourning the passage of Amendment One, to finally speak up for marriage equality is offensive and callous," said Log Cabin Republicans president R. Clarke Cooper in a statement sent out to reporters. "Log Cabin Republicans appreciate that President Obama has finally come in line with leaders like Vice President Dick Cheney on this issue, but LGBT Americans are right to be angry that this calculated announcement comes too late to be of any use to the people of North Carolina, or any of the other states that have addressed this issue on his watch."
"This administration has manipulated LGBT families for political gain as much as anybody, and after his campaign's ridiculous contortions to deny support for marriage equality this week he does not deserve praise for an announcement that comes a day late and a dollar short," the statement continues.
GOProud head Christopher Barron sent out a similar statement, saying "It is good to see that after intense political pressure that President Obama has finally come around to the Dick Cheney position on marriage equality. I am sure, however, the President's newly discovered support for marriage is cold comfort to the gay couples in North Carolina."
The release continued, "This is hardly a profile in courage by President Obama. For years now, President Obama has tried his hardest to have it both ways on this issue."