Gary Johnson Campaign Accuses Pennsylvania Republicans Of "Watergate-Style Dirty Tricks"
Roger Stone is shocked, shocked.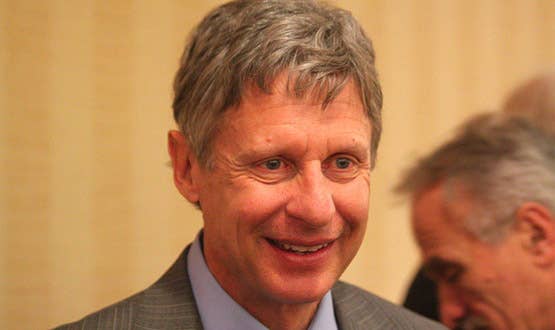 Libertarian presidential candidate Gary Johnson's campaign is accusing the Pennsylvania Republican Party of illegally keeping him off the state's ballot.
Specifically, the Johnson campaign alleges that the party hired a private investigator to pose as a FBI officer and visit people who had gathered signatures for them, offering them $2,000 in exchange for saying in court that the petitions they had gathered were falsified.
The Johnson campaign's general counsel Alicia Dearn, a San Diego-based lawyer, sent this letter to the district attorney:
In the letter, Dearn accuses the party of hiring a New Jersey-based private investigator named Reynold Salvaggio to pose as an FBI officer. According to Salvaggio's Facebook page, he was actually a FBI officer until last year.
Dearn names a few witnesses who she says were notaries paid off by the state party to falsely confess that the petitions weren't real. All in all, the Republican party ended up contesting 40,000 of the Johnson campaign's claimed 50,000 signatures.
A spokeswoman for the district attorney's office didn't respond to a request for comment about whether or not they had opened an investigation.
"The claims are baseless," said Pennsylvania Republican Party spokeswoman Valerie Caras in an email. "The fact remains that the Libertarians have stipulated that tens of thousands of signatures they submitted were riddled with fraud and errors. This is simply a distraction from their own questionable activities."
BuzzFeed was alerted to the filing by Johnson adviser and longtime Republican operative Roger Stone — a noted admirer of Richard Nixon, who presided over the Watergate scandal, who has a tattoo of Nixon his back, and who was the subject of a New Yorker profile titled "The Dirty Trickster."