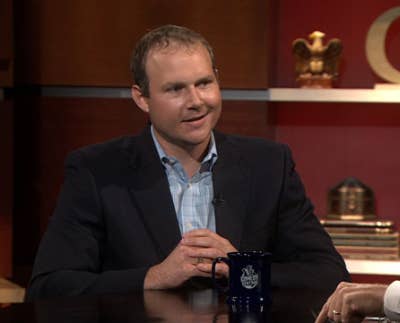 The conservative group FreedomWorks has lost Dick Armey, its vice president for policy Max Pappas, and also one of its most visible faces: Brendan Steinhauser, the director of federal and state campaigns.
Steinhauser told BuzzFeed he is taking a job in Austin, Texas as communications director for a group that he won't announce yet. Asked if he would grant BuzzFeed his exit interview, Steinhauser demurred, saying "Haha" in a text message.
The news broke on Monday that Dick Armey, FreedomWorks' chairman and the former House Majority Leader, had left the group. He told Mother Jones that "The top management team of FreedomWorks was taking a direction I thought was unproductive, and I thought it was time to move on with my life."
Max Pappas, the group's vice president for public policy and government affairs, also left the group. Pappas didn't return a request for comment.
The Associated Press reported Tuesday that as part of a contract drawn up around Armey's decision to leave in September, Armey is being paid $8 million in installments of $400,000 each.
FreedomWorks' techniques of recruiting and training Tea Party activists bore little fruit this year, as most of the high-profile campaigns they were involved with — like Connie Mack in Florida and Richard Mourdock in Indiana — failed. (A major exception: the election of Ted Cruz in Texas.) Steinhauser played a large role in FreedomWorks' campaign efforts, traveling the country to school activists at FreePAC conferences.