Freedom-Loving Doctors: Get Your Ron Paul Hospital Scrubs Today
He is an OB/GYN, after all.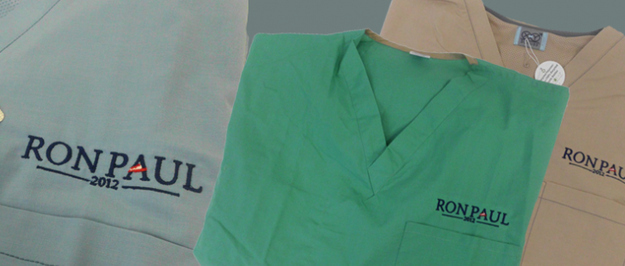 A company called XY Scrubs is selling Ron Paul-themed hospital wear in support of Paul's nearly defunct campaign.
The scrubs are only available in mens' sizes and cost $25, $5 of which goes to the campaign. Two models are available: one with a Ron Paul campaign logo, one with a "Don't Tread On Me" icon.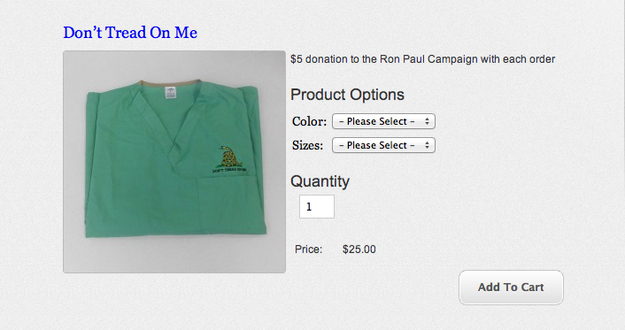 Said one Reddit commenter: "It's like you're literally wearing liberty."
Paul campaign manager Jesse Benton described the scrubs as "very nice" but said they were a "grassroots product," not official campaign gear.
h/t Reddit