Friess Says He'll Donate To Romney SuperPAC "Undercover"
Says he's not going to give directly to Restore Our Future, taking advantage of new rules that allow secret giving. Won't say how much money he's already given or plans to give.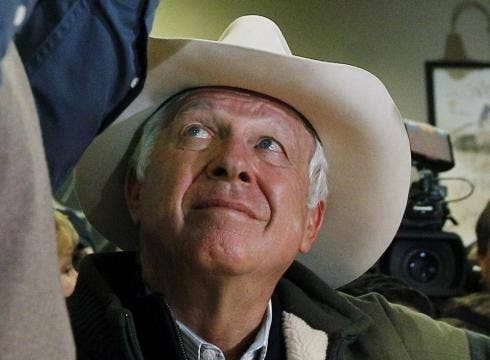 WASHINGTON, D.C. — Foster Friess, the Wyoming businessman who backed Rick Santorum during the Republican primaries, told BuzzFeed on Friday that he plans to give to the Romney superPAC through 501(c)4 organizations, and not directly.
"Well I'm going to do that more undercover, I'm going to do it through a lot of c4's so it's not so high profile," Friess said at the Faith and Freedom Conference, where he is scheduled to speak on Saturday. "I was stunned to see how much attention -- I had no idea what happened, I must have had 60 or 70 interviews."
"So I think if I do it through c4's, I can keep a lower profile which is probably better."
Friess explained the tactic further.
"If you give to a c4, it doesn't get disclosed," Friess said. "So if I give money to various organizations, nobody knows what I'm giving. Even my wife won't know."
Friess said he's "not a billionaire. I'm not even a billionaire wannabe," and that his accountant told him that he has enough money to take his wife out to a movie and buy her a large popcorn every Saturday night.
BuzzFeed reported a few weeks ago that Friess made a "very substantial" donation to the Romney SuperPAC.
He said on Friday that he is also helping the campaigns of other conservative candidates in the country, including Ted Cruz, Kevin Wade in Delaware, Josh Mandel in Ohio, and Dan Liljenquist in Utah.