Foster Friess' Favorite Polish Joke
In case you were wondering.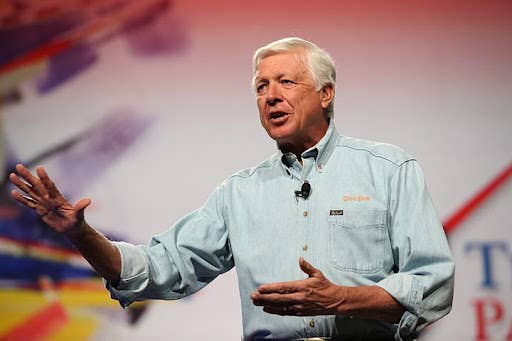 WASHINGTON, D.C. — Wyoming moneyman Foster Friess, Rick Santorum's former patron and now a Romney supporter, told BuzzFeed his favorite joke today at the Faith and Freedom Conference. It is a Polish joke.
"You've got to hear my favorite joke," Friess said in a conversation with this reporter and the Family Research Council's Ken Klukowski. "A Polish guy goes into the eye doctor. Eye doctor says Stanislaw, can you read the fourth line for me?"
"Guy says, 'Doc, I can not only read it. I actually know the guy.'"