Former Russia Investor Goes After Credit Card Company Visa With Allegations Of Sanctions Violations
Visa says it complied with OFAC regulations.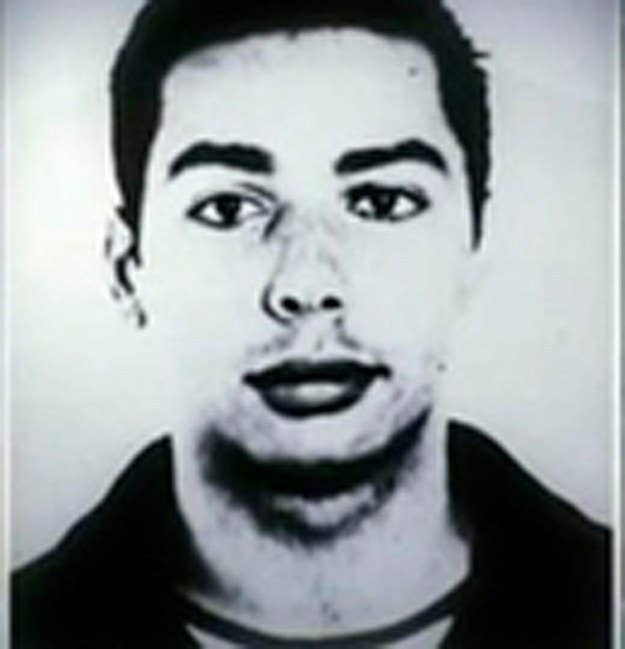 WASHINGTON — A former Russian official on a list of people banned from entering the U.S. or having access to U.S. banks allegedly used a Visa card for thousands of dollars of transactions outside of Russia, leading to allegations that Visa may have violated U.S. sanctions, according to a complaint obtained by BuzzFeed.
Lawyers for Brown Rudnick LLP, on behalf of Hermitage Capital Management, a fund founded by William Browder whose lawyer Sergei Magnitsky's brutal death inspired the Magnitsky Act, sent a complaint to the Treasury Department's Office of Foreign Asset Control on March 17 after they learned that former Russian Interior Ministry official Artem Kuznetsov had spent $16,000 on a Visa card on vacation in the Maldives in January.
Kuznetsov and his wife are both subject to Magnitsky sanctions, enacted in 2012 with the passing of the Magnitsky Act. According to the letter sent by Brown Rudnick, Kuznetsov "is a key client being a holder of a Platinum VISA credit card, ending in 2386, issued by Gazprombank OJSC (the Russian Federation)." Kuznetsov allegedly played a role in Magnitsky's imprisonment after Magnitsky accused him and other officials of stealing hundreds of millions of dollars in tax money.
The complaint to OFAC notes that the Visa transactions went through U.S.-correspondent banks:
"In accordance with Gazprombank OJSC's website, all VISA settlements in U.S. Dollars or replenishment of issued VISA credit/debit cards are conducted through two major U.S.-correspondent banks: Deutsch Bank Trust Company Americas, New York, NY, USA (SWIFT: BKTRUS33); and JP Morgan Chase Bank NA, New York, NY, USA, (SWIFT: CHASUS33)," the letter says.
The complaint notes that although Visa itself doesn't issue cards or extend credit to its customers, it "provides them with access to its acclaimed world's largest retail electronic payments network through a range of VISA-branded products and services controlled and managed by VISA."
The complaint, which is addressed to OFAC's Adam Szubin and Jeffrey Knox at the Department of Justice, calls for OFAC to investigate possible sanctions violations.
Brown Rudnick sent a separate letter on behalf of Hermitage to Visa on April 7, calling on the company to "undertake a comprehensive investigation of the allegations" and "undertake all appropriate corrective actions to resolve the matter for now and avoiding similar breaches of U.S. laws in the future."
A spokesperson for Visa said the company had conducted an internal review and found no evidence of OFAC violations.
"Based on the information provided to Visa by Hermitage Capital Management and our own detailed internal review, we have found no evidence of any OFAC violations," Visa spokesman Paul Cohen told BuzzFeed. "The transactions undertaken by Mr. Artem Kuznetsov were conducted on a Visa card issued by a Russian financial institution that is not subject to U.S. sanctions and used at hotel in the Maldives that is neither part of an American chain nor a hotel that uses acquiring services provided by an American financial institution. As such, the transaction would not be subject to U.S. sanctions."
A Treasury Department spokesperson said "as a rule we do not comment on possible investigations."
U.S. companies' business with Kuznetsov has come under scrutiny in the past. In December, electronics company Philips said it was investigating allegations made by Brown Rudnick that some of its U.S. units had business dealings with Kuznetsov.
As for Kuznetsov's use of a Visa card, its potential violation of sanctions would "depend on whether the transaction ever entered into the U.S. or not," said an international trade lawyer and sanctions expert in Washington who spoke on condition of anonymity.
"Visa is subject to OFAC and handles transactions on a delayed, net settlement basis," Cohen said.
Browder, whose lawyer Magnitsky had uncovered large-scale corruption by Russian government officials before his death in prison in 2009, said that Visa had "no excuse" to let sanctioned individuals use its credit cards.
"People who are on the Magnitsky List and other sanctions lists shouldn't have the benefit of using U.S. credit cards and there's no excuse for companies like Visa and other credit card companies to provide them with services," Browder said. "The government thinks they're in the same category as terrorists and drug lords."