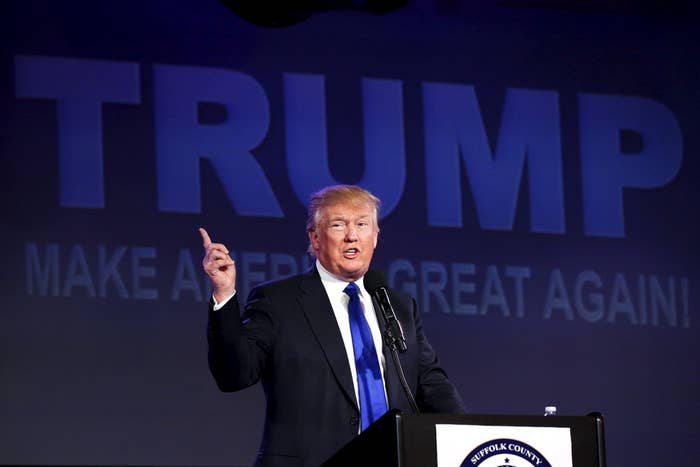 A former strategist for a pro-Donald Trump super PAC is working on a book about her experiences, BuzzFeed News has learned.

The author, Stephanie Cegielski, wrote a widely-shared essay for XoJane last month denouncing Trump and describing her time working for a now-defunct super PAC supporting the candidate.
Cegielski's agent, Ryan Harbage of the Fischer-Harbage Agency, said he had already brought her book proposal to publishers "and immediately have booked meetings with several top publishers who are keen on the project. The plan is to release the book right before the RNC convention, which as you know is an extremely short schedule for book publishing."
Harbage wouldn't specify which publishers are interested in the book but said "I can tell you that a majority of the big five commercial publishers have scheduled meetings with the author."
In Cegielski's essay, she wrote of her disillusionment with the candidate, claiming that Trump did not actually want to be president — "The Trump camp would have been satisfied to see him polling at 12% and taking second place to a candidate who might hold 50%" she wrote. "His candidacy was a protest candidacy." Cegielski urged his supporters to reconsider backing him.
Though the essay's headline identified her as Trump's "Top Strategist-Turned-Defector," Cegielski actually did communications for the Make America Great Again super PAC, which shut down in October as questions were being raised about the PAC's close ties to the campaign. Trump disavowed super PACs supporting him in October.
"Stephanie met with all of the Trump campaign people many times over several months, before she started at the super PAC," Harbage said. "There will be many newsbreaks in the book. Like the essay, it will recount her first-person experience."
Cegielski's book would not be the only Trump-related book to come out before the election is even over. The Washington Post announced earlier this week that it was working on an investigative book called Trump Revealed which is scheduled to be published in August. The New York Post reported that the advance for that book is $500,000, a figure Harbage said he expected to be "at least" the size of his client's deal.
The working title for Cegielski's book is Trump Card: How Donald Played America.
Cegielski tweeted an apology this week for working to support Trump, saying "I should have been a better woman and role model. I'm sorry."