Former New York Times Writer Exacts Revenge On Paulites For Spamming Her
Pens sharp-tongued column on Paul's "pointless Internet presidency." Calls him, "Elfin ob-gyn goldbug."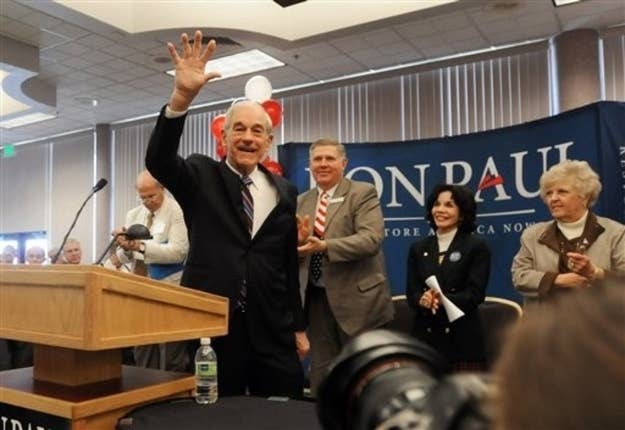 Yahoo's Virginia Heffernan has a cutting -- column today on the meaninglessness of Ron Paul's successful Internet candidacy:
This time around, for Paul, the Internet rally seems to have been sound and fury signifying little.Paul's big hopes for Alaska, Idaho and North Dakota were dashed on Tuesday, and he has yet to score a victory in a single contest in this election.
However, he's still logging mindshare in the blogosphere.
So how does he do it? Paul, for all his flat, engineer-like charisma, hardly seems like a Julian Assange mastermind, able to bend the Internet to his Machiavellian hacker will. Instead, it seems the President of the Internet just got lucky.
Mid-story, Heffernan reveals that she, like all writers who dare to criticize Paul, was targeted by devoted Paul supporters (she calls them Paulians) online. "My editor at the New York Times fully expunged the record after hundreds of Paulians swarmed the site—like bacteria or antibodies—and sowed the comments section with vitriol," she writes.
The comment swarm comes with the territory of writing Ron Paul stories. Fighting back is not recommended.