Foreign Ministers Descend On Geneva For Iran Talks
Is a deal close?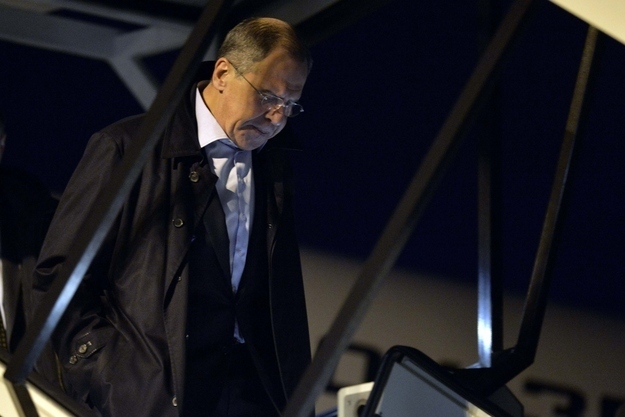 GENEVA — Several foreign ministers from the group of six world powers negotiating with Iran over its nuclear program will arrive in Geneva over the course of Saturday, in a sign that the parties could be coming closer to a deal.
The State Department announced on Friday that Secretary of State John Kerry would travel to Geneva "with the goal of continuing to help narrow the differences and move closer to an agreement," joining Russian Foreign Minister Sergey Lavrov, who arrived on Friday afternoon local time. Kerry is due to land on Saturday morning.
British Foreign Minister William Hague tweeted on Friday, "I will join other E3+3 Foreign Ministers at Geneva #Iran talks tomorrow."
The Wall Street Journal's Laurence Norman reported that French Foreign Minister Laurent Fabius, who received much of the blame — or credit — for stopping what looked like an imminent deal in the last round of talks, will also shortly be arriving in Geneva.
The flurry of arrivals from the negotiating powers' top diplomats is being interpreted here as a sign that a deal could be imminent, though a similar situation unfolded last
time and the deal did not come to pass.
According to sources familiar with the negotiations, the main disagreements have centered on the Arak nuclear reactor and on the issue of whether there will be language in the deal stating that Iran has a right to enrich uranium, which the U.S. has refused to agree to. Sources say there has recently been considerable progress on that issue during negotiations.