Fearing Paulites, Nebraska GOP To Tighten Security At State Convention
Spurred by what happened at other Republican state conventions, Nebraska will beef up security measures at its own next weekend.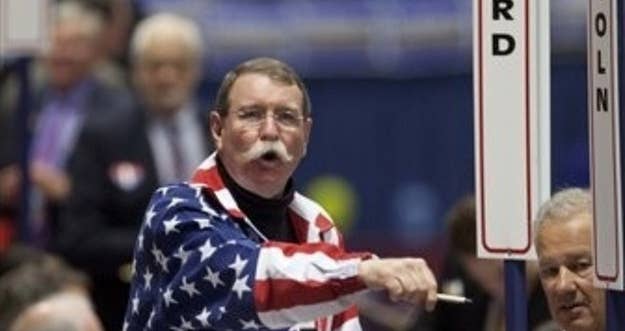 Nebraska's state Republican Party will tighten security at its annual convention in preparation for expected trouble from Ron Paul supporters, according to a report in the Nebraska Watchdog.
The executive director of the Nebraska GOP, Jordan McGrain, told the Watchdog that "This is not going to be a free-for-all" and that the party has hired additional security at the July 14 convention for the first time in convention history.
Nearly half of delegates in two of Nebraska's counties have gone to Paul, and a Paul supporter came close to becoming chairman of the state party.
Per the report:
McGrain said Paul's supporters are trying to "take by party rules what they couldn't on election day."

He has been warned by Republican officials in Nevada and Louisiana to be prepared for "Paulistas" to try to seize control of the convention through endless votes, amendments, re-votes and parliamentary delays aimed at wearing out establishment Republicans.

That's why McGrain intends to make sure the agenda is "tight" and ballots counted in an orderly and efficient way, with rented ballot-counting machines. He said the battle for delegates has become a "political sideshow that's not helpful."
A number of other state conventions have made headlines for incidents involving Paul backers; the Paul campaign claimed that supporters were assaulted at the Louisiana convention, and Paulites staged a coup in Nevada, ousting two Romney supporters from the RNC, for example.
Ron Paul's spokesman didn't immediately return a request for comment.