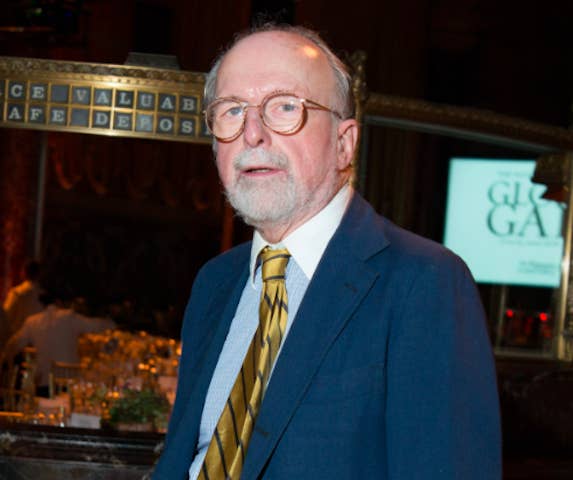 WASHINGTON — Robert W. Wilson, the hedge fund founder who committed suicide at age 87 over the weekend, was known as one of the most active philanthropists in the country. But his style of giving was radically opposed to that of Bill Gates, who asked Wilson to join his Giving Pledge for the ultra-rich — and was rebuffed in a series of caustic emails.
In emails from 2010 provided to BuzzFeed by a source close to Wilson, the hedge fund manager tells Gates that the pledge is essentially "worthless" and that he wants to "stay far away" from his effort.
---- Original Message -----

From: Bill Gates

To: Robert W. Wilson

Sent: Wednesday, June 16, 2010 1:03 PM

Subject: Giving Pledge discussion

Robert,

I'm writing to let you know about an idea we're calling the "Giving Pledge" that came out of a number of conversations that Melinda and Warren and I have had with a number of people over the past year.

The idea is that when you take the Giving Pledge, you agree to give the majority of your wealth to charity during your lifetime or through your will. The Giving Pledge will be public, and pledges will be posted on a website (www.givingpledge.org). A pledge can consist of a single sentence or a longer explanation of your philosophy in respect to philanthropy.

By bringing together the people who take the Giving Pledge in various ways, including at an annual event, we hope we can all learn from each other. The Giving Pledge is more of a moral commitment than anything else. It is not a legal contract, and it does not involve pooling money or supporting a particular set of causes.

We will only invite people of substantial wealth to join this particular group but we will also cite efforts being made by others to draw everyone into philanthropy. At first we will focus on the United States, but we plan to extend it to other places if it goes well here.

Since your generosity has inspired so many and you have clearly already lived this Pledge, I am writing to see if you would be willing to help lead this effort and join us in encouraging others.

We are planning to proceed in three steps:

Today an article about the Giving Pledge was posted online at www.fortune.com. Warren and Melinda and I will be on Charlie Rose's show tonight to further discuss the idea.

Second is that in the next few days, we are asking some of the great philanthropists in the United States to join us in signing a letter to hundreds of wealthy people in the United States inviting them to pledge. We are working on an initial draft, which we will send you for your feedback if you choose to be involved. We hope to send the letter out in a few weeks.

Third is that sometime in the fall – perhaps October – we will have an event for everyone who was invited and has agreed to sign up. This will be an annual event and we will discuss whether any other types of activities would be attractive to the group.

Thanks for considering this. I look forward to discussing this with you soon and I've asked someone on my staff to set that up.

Bill
Wilson responds:
From: Robert W. Wilson
Sent: Wednesday, June 16, 2010 12:16 PM
To: Bill Gates
Subject: Re: Giving Pledge discussion

Mr. Gates, I decided more than ten years ago to try to give away 70% of my net worth and have already given away one-half billion dollars. (I've never been a Forbes 400) So I really don't have to take the pledge.

Your "Giving Pledge" has a loophole that renders it practically worthless, namely permitting pledgees to simply name charities in their wills. I have found that most billionaires or near billionaires hate giving large sums of money away while alive and instead set up family-controlled foundations to do it for them after death. And these foundations become, more often than not, bureaucracy-ridden sluggards. These rich are delighted to toss off a few million a year in order to remain socially acceptable. But that's it.


I'm going to stay far away from your effort. But thanks for thinking of me. Cordially
Gates pushes back:
----- Original Message -----

From: Bill Gates

To: Robert W. Wilson

Sent: Saturday, June 19, 2010 1:23 AM

Subject: RE: Giving Pledge discussion

What you are doing is fantastic. You are giving a high percentage and doing it in a very efficient way to causes you have thought deeply about.

The key benefit of your getting involved in the pledge would be having people learn more from your example both in your pledge letter and your participation in the yearly events. We believe the more people we get involved the stronger the effort will be and the more people who will join.

You are right that the Giving Pledge allows people to join in who don't give until their will comes into action. Since people don't know when they will die it is a bit difficult to make the timing of their giving super specific.

You are also right that some people set up foundations without a strong focus or leadership and with high overhead.

One of our goals with the Giving Pledge is to make it more common for people to consider their philanthropic plans at a much younger age. A number of people we have talked to about the pledge have said that they are thinking through their plans now instead of waiting because of the pledge. People often put off thinking about giving because it involves considering when they die and forces them to pick particular causes and decide how much to leave for each family member. The causes that are easy to pick are often not the ones that have the biggest impact on reducing inequity. We aren't trying to homogenize the giving but we do think people getting exposures to others who have thought a lot about the right causes will improve the overall quality of giving.

So it is fine for you to stay out but I want you to know that we agree with your views on philanthropy and we would benefit from your joining in. If you are willing to talk further about this I would love to chat on the phone sometime.
Wilson closes the discussion:
----- Original Message -----

From: Robert W. Wilson

To: Bill Gates

Sent: Saturday, June 19, 2010 4:15 PM

Subject: Re: Giving Pledge discussion

Mr. Gates, thanks much for your email. But as my previous email indicated, I wouldn't have much fun or add much value to this group. You, being a liberal, think you can change people more than I think.

But let me make one comment. When I talk to young people who seem destined for great success, I tell them to forget about charities and giving. Concentrate on your family and getting rich--which I found very hard work. I personally and the world at large are very glad you were more interested in computer software than the underprivileged when you were young. And don't forget that those who don't make money never become philanthropists.

When rich people reach 50 and are beginning to slow down is the time to begin engaging them in philanthropy.

I'd greatly appreciate just leaving it at that. Cordially
Wilson was the founder of hedge fund Wilson & Associates. Over the course of his career he donated an estimated $500 million to various causes, including a number of environmental groups and the Catholic Church, though he was an atheist. According to The New York Times, Wilson pioneered the matching-gifts trend in the philanthropy world, with his checks "delivered only after the other donors had been lined up."
Wilson died after jumping out the window of his Central Park West apartment building. According to the New York Post, Wilson said he was only $100 million away from giving away his entire fortune before he died.
Gates didn't return a request for comment about his effort to get Wilson to join the giving pledge.