Esquire Writer Stands By Osama Bin Laden "Shooter" Story
Controversy over who really shot bin Laden.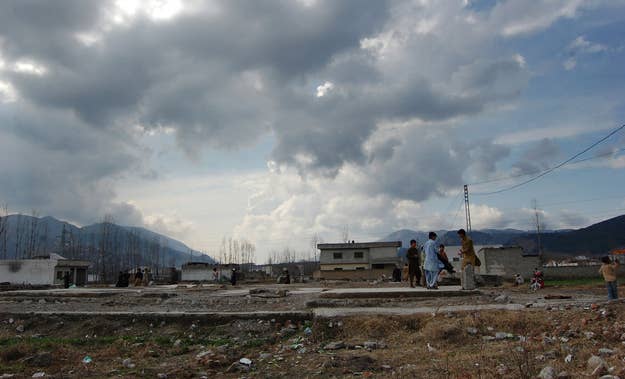 WASHINGTON — The author of the Esquire article that told the story of the Navy SEAL who purportedly shot Osama bin Laden said he stands by his story despite allegations in CNN and elsewhere that it is not the true version of events.
"Esquire I think has put out a statement that the story was based on information from numerous sources including members of SEAL Team 6 and the shooter himself, and we stand by our story," said Phil Bronstein, the executive chairman of the Center for Investigative Reporting.
Bronstein said he didn't want to be "embroiled in other discussions about it. CNN offered to have me on and I declined." He declined to comment further.
Accusations that the protagonist of Bronstein's story is not credible were pushed into the spotlight Tuesday by a CNN story by Peter Bergen that quotes another member of SEAL Team 6 who calls the Esquire story's version of events "complete B.S." It isn't explicitly clear in Bergen's story what role this SEAL played in the raid.
A post on the blog SOFREP disputed the story last week. The blog is run by former Navy SEAL Brandon Webb, who quoted anonymous sources saying that the Shooter of Bronstein's story is not the real story, and that he has been profiting financially from positioning himself as bin Laden's killer.
Gawker's Adrian Chen wrote on Tuesday that "for now the Esquire story appears to have been too good to be true."
A claim in Bronstein's story that the Shooter had lost access to health care after leaving the SEALs was found not to be true shortly after its publication in February and a correction was added.
A spokesperson for Esquire sent over a similar statement to what Bronstein said: "The Esquire article, The Shooter: The Man Who Killed Osama Bin Laden, in the March 2013 issue, is based on information from numerous sources, including members of Seal Team 6 and the Shooter himself, as well as detailed descriptions of mission debriefs. We stand by our story."