Erick Erickson Scolds Young Conservatives For Treating CPAC Like Spring Break
He saw them buying condoms with his own eyes. An actual young conservative says Erickson's view of what happens at the Conservative Political Action Conference is a little over-the-top.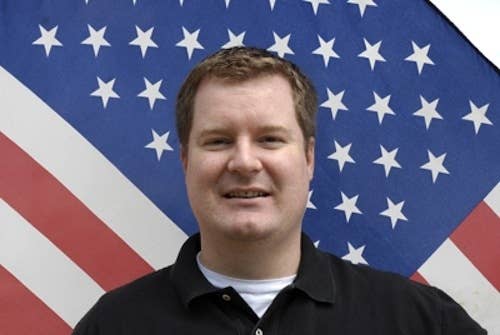 RedState founder and CNN commentator Erick Erickson has had it with the rowdy behavior of the (hordes of) young people at the Conservative Political Action Conference, which took place this past weekend in D.C.
Being the good, intrepid blogger, I ran across the street to a CVS to buy a notepad, having left mine in my office back in Macon, GA. There in line were a half dozen young men, each with CPAC credentials around their necks and each buying condoms....

But — and I wouldn't be writing any of this had I not had a series of email exchanges on this subject in the past few days — I am more than a bit shocked by the young men at CPAC this year who just seemingly refuse to grow up or act their age. More troubling, while in 2005 it seemed to be just college kids, as the years have passed it is not just the 18 to 21 year old set, but the twenty and thirty somethings who just can't seem to grow up. It's like they started out at CPAC this way in college and each year at their CPAC reunion descend back to their freshman year rush week.
"This is a real issue," a young conservative activist and writer who attended CPAC this year told BuzzFeed. She saw two girls passed out on a couch at a party in the hotel on Friday night and says that lot of underage drinking went on at the conference.
"I know that happens at bars and parties across the nation every day," she said. "But could you imagine how poorly that would reflect on the right if they got busted at a CPAC party?"
But Erickson's version of events sounds a little overblown. "I've never witnessed anything to the extent that Erick is describing but he's been attending CPAC longer than I have," the attendee said. "I'd be interested to find out which parties he attended and witnessed this at."