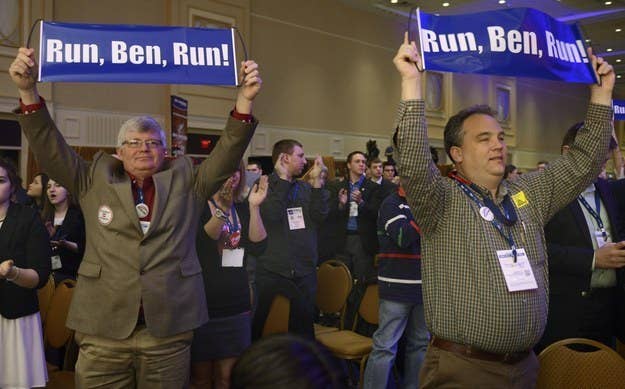 WASHINGTON — The man behind the Draft Ben Carson for President Committee has launched a new super PAC that will snap into action when Carson announces a presidential bid, he said on Monday.
Documents filed with the Federal Election Commission show that The 2016 Committee was registered in December. Its designated agent is Vernon Robinson, a conservative political activist and former Congressional candidate who is also the campaign director for the draft Carson PAC, from which he has made hundreds of thousands of dollars.
According to Robinson, the super PAC will begin its activities when Carson announces a run, thereby ending the draft campaign.
"The 2016 Committee is the name of the committee that will operate upon Dr. Carson's announcement," Robinson said. Like the Draft Ben Carson for President Committee, The 2016 Committee is an independent super PAC, and in practice the differences will be small — basically, it will be the same entity under a different name. "Only two things are going to change," Robinson said. "A, the committee will not have 'Draft Ben Carson' in its name. And B, it won't be drafting him because he'll already be a candidate."
Asked whether the super PAC's existence means Carson is definitely running, Robinson said, "There's big indicators that he's going to run, but I don't have any more inside information than anybody else does."
"We're staying ahead of the game," he said.
The other head honcho of the draft-Carson movement, John Philip Sousa descendant John Philip Sousa IV, is not listed on the registration form, though Robinson said he will continue his involvement. The draft movement has been growing a political operation in early primary states, hiring activists in Iowa, South Carolina, and regional directors around the country.
The Draft Ben Carson for President Committee has raked in huge amounts of cash, receiving $12,027,461 according to the latest FEC tally. It has also spent nearly as much as it's taken in: $11,265,270.
h/t Carrie Levine