Dennis Kucinich Isn't Going Graciously
Criticizes rival's "gutter-level campaign. And still won't say whether he's decamping to Washington State.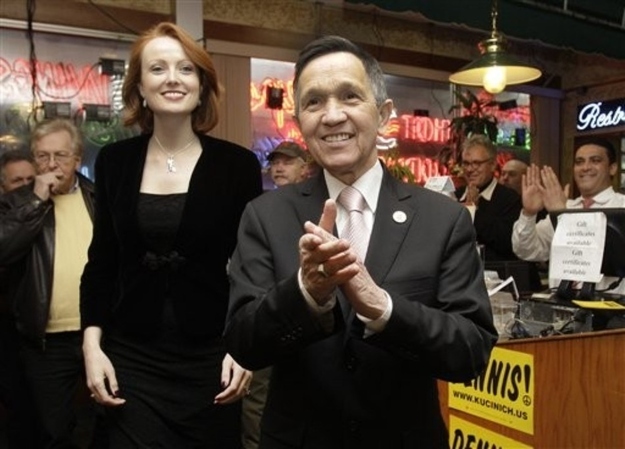 Dennis Kucinich said today that he has no plans to endorse his former friend and the winner of Ohio's 9th Congressional District seat, Marcy Kaptur.
"I haven't done that and I'm not sure I will," he said. "The problem is in politics if someone runs a gutter-level campaign, you're just expected to say it's OK and you move on. Marcy's been my friend for 30 years and I have to tell you, it was pretty surprising to me the kind of campaign that was run, it was more worthy of Karl Rove than Marcy Kaptur."
Kucinich lost in the primary on Super Tuesday to Kaptur; the pair had been forced to square off against each other due to a redistricting that in the end, benefited Kaptur.
In an interview on the Bill Press Show, Kucinich wouldn't even say that a Kaptur victory in the general would be a better outcome than Joe the Plumber, who won the primary on the Republican side: "I'm not getting into the politics of the district. This is something that goes beyond politics. You've got to look at the election and then you'll understand why I don't want to talk about it."
And he still won't address his rumored plan to move to Washington State and run for Congress there, saying "I don't have any plans right now, Bill. I didn't plan to lose."
"I don't need a certificate of election to be outspoken on those things that matter for my community and my country."