Cruz: I'm Not Taking Legal Advice From Donald Trump
Cruz responds to Trump's (and McCain's) eligibility questions.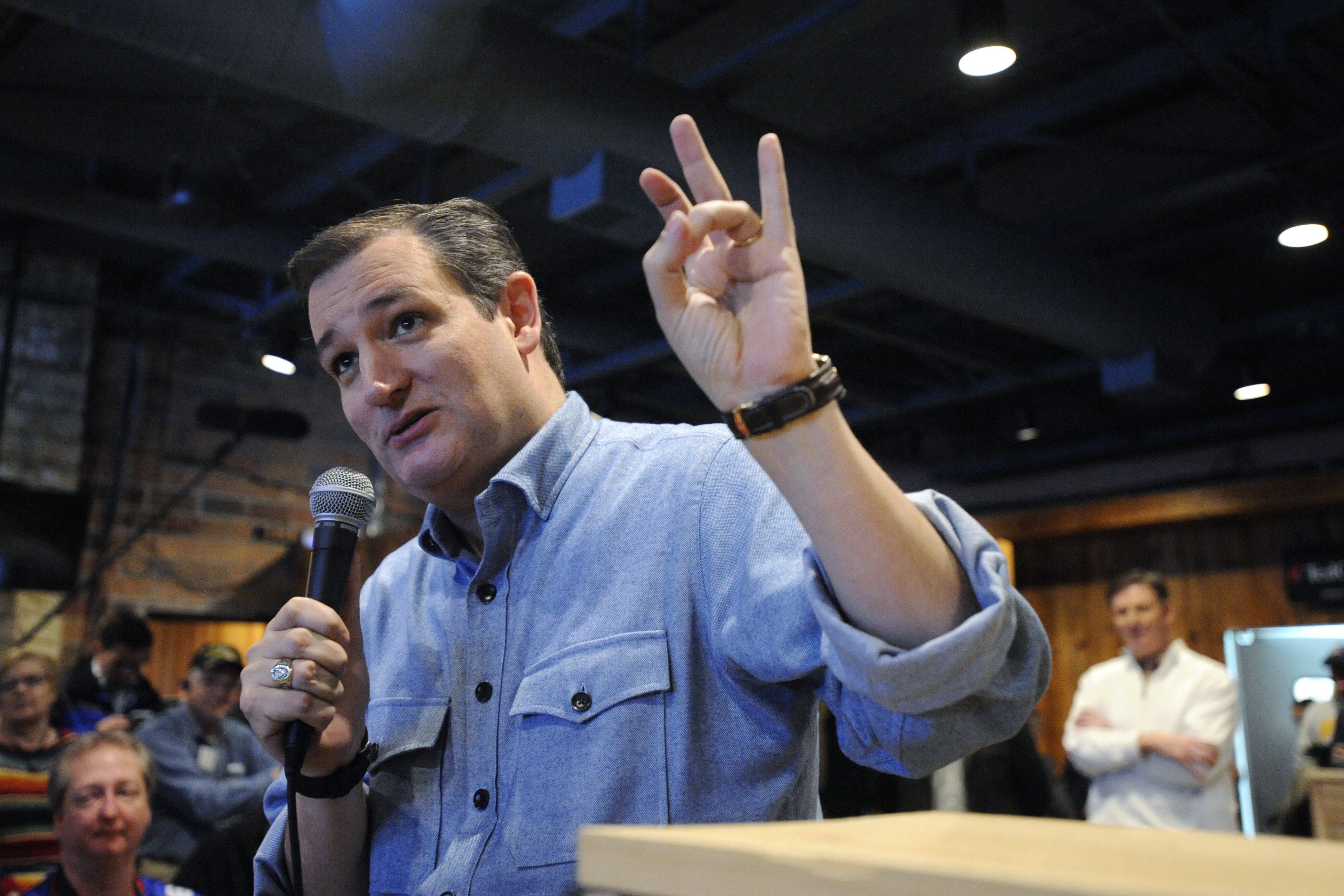 WEBSTER CITY, Iowa — Republican presidential candidate Ted Cruz dismissed Donald Trump's latest salvo concerning his citizenship status on Thursday.
"No, it's not anything that's going to happen, and I'm not going to be taking legal advice anytime soon from Donald Trump," Cruz said.
Trump tweeted at Cruz on Thursday morning, saying "Ted--free legal advice on how to pre-empt the Dems on citizen issue. Go to court now & seek Declaratory Judgment--you will win!" For the past few days, Trump has been raising questions about Cruz's status as a natural-born citizen, citing the fact that Cruz was born in Canada, even though Cruz was born with American citizenship to an American citizen mother and has renounced his Canadian citizenship. Trump has also raised doubts in the past about President Obama's birth.
"My response when Donald tossed this attack out was simply to tweet out a video of Fonzie from Happy Days jumping a shark and to move on," Cruz said, calling the current moment the "silly season" of politics.
Cruz also repeated criticism he levied at John McCain earlier in a Bloomberg Politics interview after McCain lent credence to the questions over Cruz's eligibility, saying he did it because he's planning to support rival Marco Rubio. Though Cruz has been avoiding criticizing Trump despite the attacks, he was more pointed when it came to McCain, a key player in the Republican establishment Cruz has built his career railing against.
"It is no surprise, everybody knows that John McCain is going to endorse Marco Rubio," Cruz said. "Their foreign policies are almost identical, their immigration policies are identical, and so it's no surprise that people who are supporting other candidates in this race are gonna jump on the silly attacks that occur as we get closer and closer to election day."
Cruz was speaking before an event in an airport hangar here during his six-day bus tour across Iowa taking place this week.