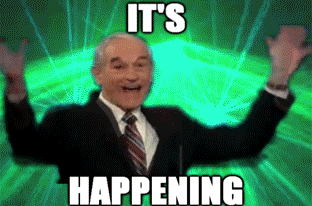 WASHINGTON — The Cruz and Kasich campaigns announced on Sunday that they are ceding key upcoming states to each other in an effort to stop Donald Trump from winning enough delegates to clinch the nomination.
The statements announcing the coordination came minutes apart on Sunday night, both saying that Ted Cruz will focus on Indiana and allow John Kasich to focus on Oregon and New Mexico. The campaigns are also encouraging allies to do the same. The coordination between the two campaigns marks a new level of anti-Trump activity — and is a tacit acknowledgment that neither of Trump's competitors have a path to win the nomination outright.
Cruz campaign manager Jeff Roe said in a statement:

"To ensure that we nominate a Republican who can unify the Republican Party and win in November, our campaign will focus its time and resources in Indiana and in turn clear the path for Gov. Kasich to compete in Oregon and New Mexico, and we would hope that allies of both campaigns would follow our lead. In other states holding their elections for the remainder of the primary season, our campaign will continue to compete vigorously to win."
Kasich chief strategist John Weaver said in his own statement:
"We are very comfortable with our delegate position in Indiana already, and given the current dynamics of the primary there, we will shift our campaign's resources west and give the Cruz campaign a clear path in Indiana. In turn, we will focus our time and resources in New Mexico and Oregon, both areas that are structurally similar to the Northeast politically, where Gov. Kasich is performing well. We would expect independent third-party groups to do the same and honor the commitments made by the Cruz and Kasich campaigns. We expect to compete with both the Trump and Cruz campaigns in the remaining primary states."
Both Cruz and Kasich had previously shown little indication that they would team up. Cruz has in recent weeks repeatedly referred to Kasich as a "spoiler," and just two days ago the main super PAC backing Cruz announced it would spend against Kasich in Indiana. And Cruz's campaign predicted in a March 15 memo that Cruz would earn a majority of the delegates in New Mexico.
The hope among conservatives working against Trump has long been for more strategic voting and campaigning. Tim Miller, an adviser to one of the anti-Trump groups, Our Principles PAC, had a brief response to the news on Sunday night: "Encouraging. See you in Cleveland."