CPAC Credentialed Two Occupy Journalists
Tim Pool and Luke Rudkowski, stars in Occupy world, have full media credentials at the big annual conservative conference. These guys will let anyone in.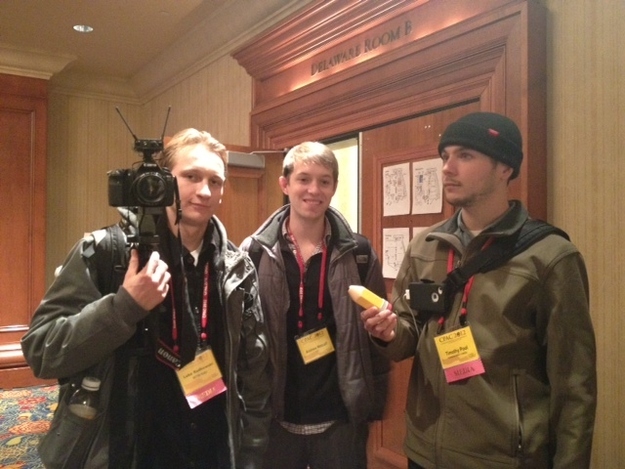 Washington, D.C. -- How media-friendly is the annual the Conservative Political Action Conference, CPAC?
Well, this year it issued full media credentials to two independent journalists well-known for their focus on and sympathy for the Occupy movement.
Tim Pool achieved minor celebrity status for his near-constant livestreaming of Occupy Wall Street during its heyday in the fall. His livestream, TheOther99, landed him profiles in Time and Fast Company and even his own surveillance drone, the OccuCopter.
Luke Rudkowski is an independent videographer from Brooklyn who was one of the only members of the media to make it inside Zuccotti Park during the city's eviction of protesters in November.
Both decided to come to CPAC to cover the conference itself as well as the Occupy protests surrounding it. According to Pool, they applied for credentials through the usual channels and didn't run into any problems.
Both are unabashed in their support of Occupy and were in favor of the protests going on outside the hotel where CPAC is being held: Pool tweeted before coming to D.C., "Tomorrow at #CPAC #occupy protesters will be 'crashing the party.'"