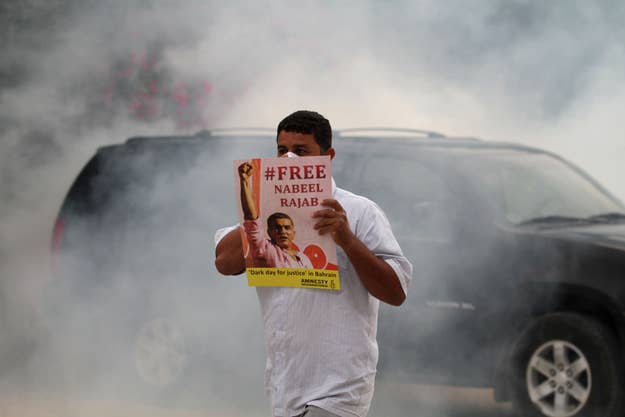 WASHINGTON — The former Indiana congressman whose paid junket to Bahrain was exposed during his last term in office is returning to Bahrain this weekend for a conference organized by the government.
Dan Burton is listed as one of the "key people" at the Bahrain International Symposium, set to take place from March 31 to April 2 in the capital of Manama. Burton will give a speech titled, "The Failure of the U.S. Congress and Administration to Understanding the Root of the Bahrain Crisis."
Last year, ProPublica broke the news that Burton, as a sitting congressman, had gone on a nearly $21,000 trip to Bahrain with his wife that was paid for by the Bahrain American Council, a Washington group set up to promote the Bahraini government's interests in the U.S. When Burton got back to D.C., he gave an impassioned speech on the House floor in support of the Bahraini regime.
Burton will be joined at the symposium by former U.S. Ambassador to the U.N. John Bolton, as well as former Congressman Solomon Ortiz and two representatives of the Heritage Foundation, which has a large body of work supporting Bahrain's regime.
Bahrain runs a sophisticated, multifaceted lobbying effort in Washington, as Harpers writer Ken Silverstein wrote in 2011.
A State Department human rights report from 2011 listed Bahrain's "most egregious" human rights abuses as the "inability of citizens to peacefully change their government; the dismissal and expulsion of workers and students for engaging in political activities; the arbitrary arrest and detention of thousands, including medical personnel, human rights activists, and political figures, sometimes leading to their torture and/or death in detention; and lack of due process."
h/t al-Bab