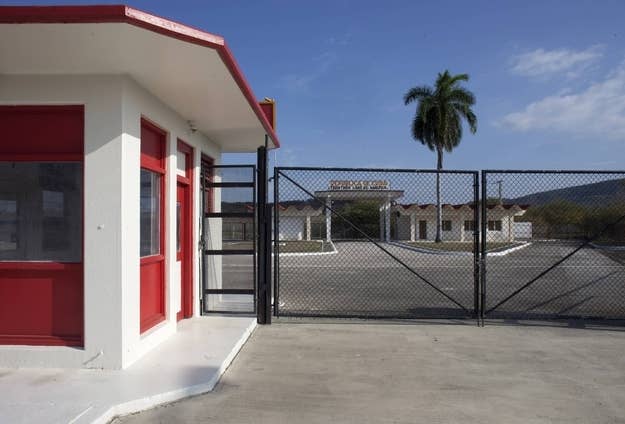 WASHINGTON — A magazine hosting a Guantanamo Bay-themed party at the Coachella music festival defended the theme on Monday, saying that the publication "has not shied away from controversy or provocation."
Flaunt Magazine, an Los Angeles-based fashion and lifestyle magazine, sent BuzzFeed the following statement:
In its 15-year history, Flaunt has not shied away from controversy or provocation. We routinely cover topics of social and political contention. At our event, we intend to create an atmosphere of fun, and the spirit and theme were never intended to cause offense or harm. Guantanamo has been controversial from its inception, and that an unresolved human rights issue is again fetching headlines is, in our opinion, true to our aims as a publication. We value and respect the public's concern and are taking action.
The magazine is throwing a "New Guantanamo" party in conjunction with Le Baron, the New York City nightlife brand run by Andre Saraiva. The party has been roundly criticized on Twitter and on fashion blog Refinery 29, which wrote on Monday, "Flaunt Magazine tends to be pretty great when it comes to thinking creatively, but its recent invite to a Guantanamo-themed party (yes, seriously) quickly shifted from fun to completely absurd."
The party invite promises "pleasurable torture" by makeup brand Smashbox Studios, and the poster features models carrying large machine guns.
Flaunt editorial director Matthew Bedard didn't immediately comment about what "taking action" means.