Clinton Family Foundation Donation To New York Times Charity Came After Endorsement
The check came in July 2008, though it was a replacement for one that had been sent but never received in 2007, a Times spokesperson says.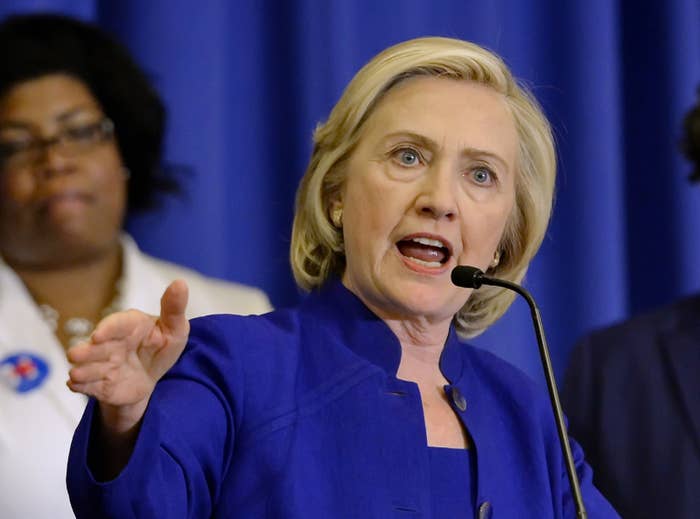 WASHINGTON — A charity administered by the New York Times received a $100,000 check from the Clinton Family Foundation on July 24, 2008, months after the paper endorsed Hillary Clinton in the Democratic primary, according to a New York Times spokesperson.
However, the check was a "replacement check" for one that had been sent in 2007 that the Times never received, the spokesperson said.
"The Neediest Cases Fund received a $100,000 check from the Clinton Family Foundation on July 24, 2008," Times spokesperson Eileen Murphy said in an email to BuzzFeed News on Monday. "It was a replacement check for one dated June 22, 2007, that was apparently sent to an incorrect address and never received."
"As you may know, The Times administers the Neediest Cases Fund, which provides direct assistance to New Yorkers in need through seven beneficiary social service agencies," Murphy said. "This donation and our editorial board's endorsement of a candidate in the 2008 Democratic primary have absolutely no connection to one another."

The Washington Free Beacon reported on Sunday that the Clinton Family Foundation had donated $100,000 to the Neediest Cases Fund in 2008, the same year the newspaper endorsed Clinton. The Times editorial board endorsed Clinton on January 25, 2008. Clinton dropped out of the race on June 7, 2008.
The New York Times had declined to tell the Free Beacon the exact date of the donation, raising questions about whether the donation had preceded the endorsement.
Asked if she could explain more about the 2007 check that was never received, Murphy said, "Unfortunately, I can't - I can only tell you that our records show a note attached to the July, 2008 check that says it should serve as a replacement for a check (with check #) dated June 22, 2007 and the address to which that check had been sent."
"We can only surmise that at some point it was noticed that the check hadn't been cashed and some contact was made and a new check was issued, but the person to whom the check was sent is no longer with the company and there is no one else with this direct knowledge," Murphy said.