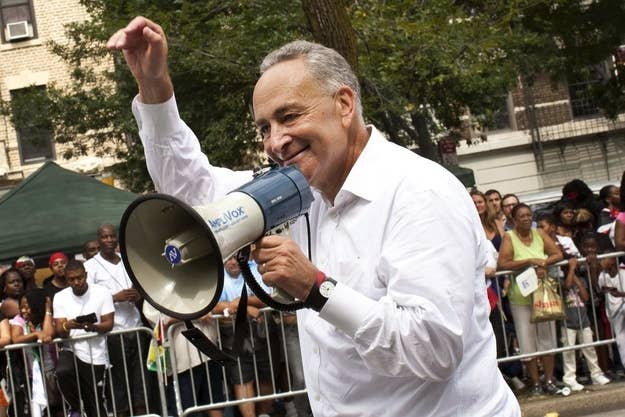 CHARLOTTE, N.C. — Senator Chuck Schumer said an ugly platform fight over the American diplomatic posture toward Jerusalem yesterday at the Democratic National Convention was a "mistake" this morning at the New York delegation breakfast, and said that President Obama would talk about Israel in his speech.
"He will say something about Israel," Schumer told reporters in a gaggle near the press area. "I know he will. I've been told he will."
Asked if "the damage had been done" yesterday, Schumer said "I think it was a mistake. I was involved. I think it was a mistake; when they realized it and brought it to the president."
"No one knew what they were voting on or what it was all about," Schumer said. "That's how that is, I have been an advocate of this position for 25 years. I have never gotten flack from any Democrat, left or right or center."
Schumer also praised Bill Clinton's speech, saying that "I think if every American heard Bill Clinton's speech last night it would be over."
Obama "doesn't have to argue the past, Clinton did that," Schumer said. "He doesn't have to say who he is, Mrs. Obama did that. He can lay out the future which is the key to this election."