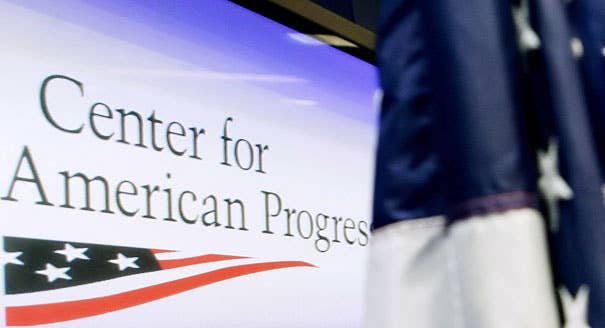 The Center for American Progress's computer systems have been targeted by Chinese hackers, a spokesperson for the progressive Washington organization confirmed today.
Vice president for communications Andrea Purse confirmed that the hacking had taken place, but declined to provide details on the form or scope of the attack.
CAP, which runs the ThinkProgress network of blogs and is a central hub for Democratic politics and policy, isn't the first U.S. media entity to be hit by hackers from China: the New York Times, the Wall Street Journal, Bloomberg News, and the Washington Post have all been attacked recently. The New York Times was hacked for months after the paper published an exposé on the financials of Premier Wen Jiabao. The hackers stole user passwords for Times employees and even hacked into the email of David Barboza, who broke the Wen Jiabao story.
The attacks seem to come after news organizations publish critical coverage of China, like the Times' Wen Jiabao story or Bloomberg's story last year about the wealth accumulated by Xi Jinping, who has since become China's new leader.
"Journalists are on notice," Slate's Farhad Manjoo wrote in January. "If you investigate the Chinese government, Chinese hackers will come after you."
Purse didn't specify what led the Chinese to hack CAP.